Mine 2 by J Kahele
Welcome to my tour stop of Mine 2 by J Kahele.  The tour runs from August 24-28 and you can follow the tour here.
ABOUT THE BOOK
When Andrew Carington falls in love with Jenna Kramer, he takes on the emotional and physical ghosts that haunt her past. He believed he was the cure for Jenna and love could get them through anything. But her controlling and abusive ex-husband Ben Kramer will never let her go and Andrew finds himself plummeting into a world of hate and fear. The only way Andrew will find his happy ever after with Jenna, is to rid Ben Kramer of their lives—permanently.
TRAILER 
EXCERPTS
ABOUT THE AUTHOR
I am a proud mother of three daughters who are my absolute complete existence. I write to relieve the scattered thoughts that stream through my mind, constantly. My biggest downfall is that I am a huge procrastinator, which makes my life at times hectic!
**********
The Right Questions: Ten Essential Questions To Guide You To An Extraordinary Life

Kindle Edition

Book Description
The realities of the life we live today are a result of the choices we made yesterday, three months ago and three years ago.
But we don't wind up $50,000 dollars in debt because of one extravagant purchase.
Nor do we put on 30 unwanted pounds as a result of a couple of decadent meals.
And our relationships certainly don't fall apart overnight because of one decision.
We are where we are because of repeated unconscious choices made day after day.
If we want to understand why and how we created our present day reality, all we need to do is look at the choices we made in the past.
Ford cuts right through our denial with the 10 questions that immediately reveal the true motivations behind our thoughts and actions.
But more than that, by rigorously and honestly asking and answering these 10 vital questions, we regain control and have the power necessary to create the life we always wanted.
About the Author
Debbie Ford was an internationally recognized expert in the field of personal transformation.
She was the bestselling author of nine books — The Dark Side of the Light Chasers, The Secret of the Shadow, Spiritual Divorce, The Right Questions, The Best Year of Your Life, Why Good People Do Bad Things, The 21-Day Consciousness Cleanse, The Shadow Effect, and Courage.
A transformational coach, speaker and teacher for more than 20 years, Debbie was the creator of the renowned Shadow Process Workshop, the executive producer of The Shadow Effect transformational documentary and founder of The Ford Institute for Transformational Training, the world-renowned personal and professional training organization.
A pioneering force in incorporating the study and integration of the shadow into modern psychological and spiritual practices, Debbie Ford's books have sold over 1 million copies, are translated into 32 languages, and are used in institutions of learning worldwide.
Reviews
"- 'Acknowledge, Reclaim. Evolve. These are the core action steps Debbie Ford illustrates in this empowering new book. – James Redfield, author of The Celestine Prophecy –
'THE SECRET OF THE SHADOW is a spiritual wake-up call for all who are ready to step out of the limitations of your personal drama and into the infinite possibilities of your highest self.' – Deepak Chopra, author of How to Know God –
'Debbie Ford has a secret that will change your life – if you let it. Written with elegance and grace, The Secret of the Shadow will challenge you to come out of hiding and share your precious gift with the world.' – Cheryl Richardson, author of Life Makeovers –
'Debbie Ford's insights in this book are more than simply helpful. They are astonishing in their clarity and in their value. In a few hours reading your whole life can change.' – Neale Donald Walsch, author of Conversations with God –
'Debbie Ford continues to transform our perspectives, giving us great tools and processes to help us transcend the limitations of our personal dramas.' – Marianne Williamson, author of Enchanted Love
More By Debbie Ford
**********
Leaving Triscuit: Conscious Goodbyes, Happy Homecomings by Will Pollock
Book Description
We've all been there: leaving your pet for extended periods can be very difficult and downright heartbreaking for you and your pet.
But it doesn't have to be!
This feisty, resilient, smart-as-a-whip Rat Terrier will help you relieve travel stress by using compassionate-communication techniques as outlined by four animal-communication experts.
From chapters like "When Zippers Fly" to "Away Game" and "Reunited," you'll have checklists and other techniques on how animals and humans can communicate, even from far away.
Freelance writer and author Will Pollock and his best friend, Triscuit, share their personal story on how they transformed what used to be a stressful situation to a much easier, routine exercise.
Worry less. Do more. Buy Leaving Triscuit and you'll forever transmute your departures in to a stress-free effort!
About the Author
Will Pollock is an Atlanta-based freelance culture, travel, food and entertainment writer, photographer, musician and artist. A native of New York City, Will is founder and director of ARTvision Atlanta and author of two books, including "Pizza for Good" and "Leaving Triscuit."
"Pizza for Good" is the culmination of 13 years of throwing a gourmet-pizza party for friends on New Year's Eve, which spawned an artist collaboration called ARTvision, now celebrating 10 years of fundraising. PFG tells the story of how raising money doesn't have to be a simple "ask and give" – it's really more of a "give and give." It's a new practice of "Chowfunding," which is catching on as a new way to excite your friends in to giving to worthy causes. (Do a Google search for "Chowfunding" and you'll see what I mean.)
Pizza is a powerful fund-raising tool. To date, "Pizza for Good" parties have raised more than $60,000 for various charities. And you can, too.
Will is a frequent contributor to a number of national magazines, including Professional Photographer, Sea Ray Living and others. He writes about politics, pop-culture, real estate and other nonsense on his blog, on Twitter and Facebook. He's a year-round tennis player and a die-hard Yankee fan, despite the scourge of Alex Rodriguez.
Editorial Reviews
"Every pet parent who travels needs to read this book…great insight and suggestions!"
"Any pet lover can attest to the difficulty of leaving their pet behind – the mutual heartbreak can border on trauma. Will offers a thoughtful, step-by-step process for both the goodbyes and the hello-agains."
"Learn with Will & Triscuit how to make a healthy, loving ritual for both of you that will nourish and strengthen your relationship. I highly recommend this to any pet-lover."
From the Author
"Leaving Triscuit" was an outgrowth of a stressful departure back in 2012, when I was to be away from Triscuit for nearly 3 weeks in Ireland. I promised myself back then I'd write an eBook and interview animal experts and psychologists as to how we can make the process better.
I've implemented these techniques myself, and it has literally transformed our process. Triscuit used to be despondent and sad before I was getting ready to leave. (She's a rescue, so that reaction is common for dogs of her ilk.) She would mope around and get physically sick–because I didn't know how to help us create a new relationship with leaving.
I'm happy to report that we have those departures down pat now. No more moping, sadness or sickness. I even use my "Leaving Triscuit" techniques in smaller situations when I want her to feel calm about a potentially stressful temporary trip to the market or to tennis.
More By Will Pollock
Happy homecomings start with conscious departures. Buy the book and review it today!
**********
Guardians of Being by Eckhart Tolle
Art by Patrick Mcdonnell

Book Description
---
This wonderfully unique collaboration brings together two masters of their fields, joining original words by spiritual teacher Eckhart Tolle with delightful illustrations by Patrick McDonnell, the creator of the acclaimed comic strip MUTTS. Every heartwarming page provokes thought, insight, and smiling reverence for all beings and each moment.
More than a collection of witty and charming drawings, the marriage of Patrick McDonnell's art and Eckhart Tolle's words conveys a profound love of nature, of animals, of humans, of all life-forms.Guardians of Being celebrates and reminds us of not only the oneness of all life but also the wonder and joy to be found in the present moment, amid the beauty we sometimes forget to notice all around us.
About the Author
---
Eckhart Tolle is the author of the New York Times bestsellers The Power of Now (translated into 33 languages) and A New Earth, which are widely regarded as two of the most influential spiritual books of our time. In 2008, A New Earth became the first spiritual book to be selected for Oprah's Book Club as well as the subject of a ten-week online workshop co-taught by Eckhart and Oprah.
Patrick McDonnell is a cartoonist best known for his newspaper strip Mutts. He won a Caldecott Honor in 2012, and his illustrations have appeared in publications such as Time, Sports Illustrated, and many more.
Praise For…
---
…an inspired collaboration between spiritual teacher Eckhart Tolle
and comic strip artist Patrick McDonnell…A book to make you wriggle
with joy.
O, The Oprah Magazine
A lovely meditation on the power and grace animals bring to our lives.
The Bark
Beautiful, thought-provoking, and enlightening…This thoroughly charming book deserves a place on your coffee table. While you're at it, why not pick up a copy for your best friend, too?"
Modern Dog
The gentle humor and profound insight found in this book thoughts such as 'Allow your dog to take you for a walk every day. It's good for the body and it's good for the soul' make it the perfect gift for animal lovers of all ages."
Inspired Retailer
Praise for Eckhart Tolle:
He is a prophet for our time."
O, The Oprah Magazine
Praise for MUTTS:
One of the best comic strips of all time."
Charles Schulz, Peanuts creator
**********
Busy, Stressed, And Food Obsessed!
By Lisa Lewtan

Book Description
When stress comes knocking, we eat. When we're celebrating, we eat. When we're happy, sad, angry, bored, or relaxed, we eat.
Whether we feel good about our bodies or loathe what we see in the mirror, we eat. And often, we hate ourselves for it.
Diets don't work. "No pain, no gain" tactics are emotionally and physically draining and ineffective, and they often employ shame and guilt—two excellent motivators for comfort eating.
Food is the ultimate double-crosser. It provides pleasure and pain in equal measure, but unlike people, you can't break up with food. Instead, you need to change how you think and relate to food so you reap the positives without letting it drive you to distraction.
Healthy living strategist and personal coach Lisa Lewtan has the answer: an honest exploration of your relationship with food. Through mindfulness exercises and self-examination, you'll learn to identify the chemical and emotional triggers that encourage you to eat and how to live a life where food strengthens, rather than weakens.
Busy, Stressed, and Food Obsessed! offers a chance to transform your frenemy into a true friend. You deserve a healthy and delicious relationship with the food you eat.
"A rich and powerful book which provides a roadmap to understanding yourself and your body." — Christine Schuster, President & CEO, Emerson Hospital
Buy @ AMAZON
About the Author
I'm Lisa Lewtan, Author of "Busy, Stressed, and Food Obsessed!"
I am also a Healthy Living Strategist and the founder of Healthy, Happy, and Hip. Using the skills I developed as a successful technology entrepreneur, I self-hacked my own mind and body to restore my health and then went on to feel better than ever. A graduate of the Institute for Integrative Nutrition, I now help highly successful go-getters to slow down, chill-out, develop a better relationship with food, look good, and feel great.
My articles have been featured in numerous publications including The Huffington Post, Better after 50, and MindBodyGreen.
Want to know a little bit more about my me?
– At 23, I co-founded a highly successful technology company.
– I am a Kripalu certified "Yoga Dance" and "Journey Dance" teacher and created my own class called "Spirit Groove". I am also a certified fitness instructor.
– The hardest thing I ever did, before writing this book, was earn my black belt in Tae Kwon Do.
– I love kitchen gadgets, work-out clothes, and inspirational quotes.
– In my next life, I want to be the person who comes up with clever nail polish color names.
To learn more about my private coaching, workshops, and retreats visit www.HealthyHappyandHip.com
REVIEWS
"A simple, readable format that is a valuable tool for anyone who is eager to do the work to transform their life!" —Marcy Balter, Board Chair, Kripalu Center for Yoga and Health
"Not just another diet. It is an easy to read guide for helping people find their own path to a healthy lifestyle." —Rachel A. Haims, MD, Instructor of Medicine, Harvard Medical School
**********
An Adventure in Mysticism
by Don Mardak

Book Description
This is the story of one young man's spiritual awakening and his ultimate search for truth.
The main protagonist's coming of age and the inception of his spiritual journey. At the age of twelve-years-old, Eric becomes separated from his parents while on trip to Jerusalem.
At that time, he meets, Shimahn, an enlightened Master from Tibet who inspires him with a spiritual message that illuminates his soul and sends him on a lifetime quest of Self-discovery and enlightenment.
At that time, he meets, Shimahn, an enlightened Master from Tibet who inspires him with a spiritual message that illuminates his soul and sends him on a lifetime quest of Self-discovery and enlightenment.
About the Author
Don Mardak has been a student of Christian mysticism and the Infinite Way writings of Joel S. Goldsmith for more than four decades.
He also has conducted classes on Living the Mystical Life, and has been a successful entrepreneur for most of his working years.
As the President, CEO, and Chairman of a small public company-International Monetary Systems, or IMS Barter-Mr. Mardak always tried to apply the mystical principles outlined in his books and on his website in his business dealings and relationships.
The results have been quite astonishing as, very often, without taking thought, or striving for a specific result, the proper person appeared, or a meaningful event occurred, which made each day a divine spiritual unfoldment.
Mr. Mardak tries to communicate these principles in his three books: An Adventure In Mysticism, Armageddon and the 4th Timeline, and Spiritual Healing for Today, Tomorrow, & Beyond.
His greatest desire is that those of you who truly are receptive to this message will open yourselves up to the inflow of the Spirit.
In that process, you will find answers to your deepest questions which, then, will lead you to your own search for Truth, and ultimately, your personal spiritual destiny.
Mr. Mardak lives with his wife Judy in Wisconsin and Florida. They have two grown children and four grandchildren.
Reviews
Right from the start I found myself swept up in this introspective and suspenseful tale, eagerly flipping from page to page until the very end. "An Adventure in Mysticism" is the kind of novel that blends together drama and emotion with thought-provoking insights, making for a truly stunning novel that doesn't disappoint.
Don Mardak does a wonderful job of drawing the reader into the story with vivid imagery, strong dialogue and authentic characters that allow you to create strong connections with them throughout the novel. The author has a talent for writing and world-building that adds layer after layer to this story, creating a complex novel filled with intrigue, emotion, thoughtful writing and insightful truths.
From fast-paced entertainment to thought-provoking spiritual insights, this is a novel that captivated me from the very first page. Overall, it was well worth the read and it has me eager to read more in the series.
Don has an amazing gift for taking deep metaphysical information and putting it into the easily digestible form of children awakening to the great gifts of the world and the power of what they "believe".
I enjoyed every moment of the book. It was a very fast read and I love it that I could share it with my 15 year old great niece and we could have a conversation about it. It's appropriate for any age range.
I must tell future readers that "An Adventure in Mysticism," does not fall short of its praises at all!
I have yet to read something from another writer that has been able to write and combine a work of literature as compelling and invigorating as Don Mardak!!!
Writing is truly a God-send talent for this unique author, and it clearly shows throughout his work. It is truly a remarkable book!
Consisting of an awe-inspiring story, and an exceptional Part II that will literally WOW you! Even after I was finished with part I, and thought about taking a break, I couldn't put it down.
I was so captivated by this book because it was relatable, made me really think, and yet was still highly entertaining.
I read the sequel "Armageddon and the 4th Timeline" first, so I had already been introduced to some of these wonderful characters.
However, it was still a joy reading the beginning of their story; which was so well-written it seemed to come to life as I read!
Within the story Eric is just a boy when he begins his spiritual journey and meet characters that will be some of the most influential characters in his life to come. As the story progresses, Eric gets older and continues traveling/searching for the truth.
The road to his spiritual awakening is light-hearted and humorous, but jammed packed with relatable passages, and thought provoking dialogue. I was truly able to relate, and thoroughly enjoyed every word of this amazing book! Now I really wouldn't mind the Paperback version too!
**********

Book Description
The most important thing in the world to thirteen-year-old orphan "Naz" Andersen is keeping his little sister, Meri, safe from the mean streets of the Exclave and insidious foster parent, Miss Tracey. Until now, he's done just that.
But after losing his best friend to suspicious circumstances, Naz turns his attention to ruthless gang leader, Roffio Styles, and the Incubus Apostles. But to find out the truth, Naz will need to once again summon the world within, and with the help of Meri and his therapist Dr. Gwen he begins to discover that the voices in his head, his nightmares, and sleepwalking are actually telekinesis and telepathy at play: a gift from his father of whom he has no memory.
But when Naz gets too close to the truth and tragedy strikes again, he is compelled to unleash his newfound abilities, wield his own unique brand of destruction, and bring his friends' murderers to justice.
About the Author
John Darryl Winston is a Detroit native, public school educator, and author of the IA Series. He created the coming of age hero's journey as part of a creative writing and "Boys Read" program. He is a graduate of The Recording Institute of Detroit, Wayne State University, and the Motion Picture Institute of Michigan.
He holds an MA in creative writing from Wilkes University and is currently enrolled in the MFA Creative Writing program at Wilkes. He has written songs with and for Grammy winner David Foster and record mogul Clive Davis. He has been a recording artist on Arista and Polygram records, and has written and/or produced songs for Gerald Levert, Gerald Alston, and many others. Winston currently lives with his daughter, Marquette in Michigan.
Reviews
IA B.O.S.S. is a riveting science fiction novel by author John Darryl Winston, and continues the story of Naz where IA: Initiate left off. Our hero is a fostered orphan whose number one priority is Meri, his beloved little sister, but during the events of Initiate, Naz discovered that there was a lot more going on in the world around them than the simple visible dangers of gangs on the streets.
His telepathic and telekinetic skills are growing with the aid of those closest, and leading Naz out into a full-on battle with his enemy, The Incubus Apostles. The fire for revenge is lit in Naz s heart when his beloved friend Artie is lost. Having read Initiate some months ago, I knew that I would be stepping back into the beautifully penned yet tragic world of the Exclave with John Darryl Winston s impeccable writing.
I was delighted to find that Naz is still a sensitive and unlikely hero, struggling with his own inner turmoil over his powers, but growing stronger and more confident as he hunts out gang leader Roffio Styles. When Naz is finally forced to begin using his powers, there s a frightening amount of potential for total destruction, but the depth of how you get to know Naz and his personal struggles means the audience will always root for their teenage street hero.
Once again, IA: B.O.S.S. achieves a slick progression of storytelling with deep psychological themes and an urban gang violence atmosphere. Fresh, current and absolutely superb. –Readers' Favorite
5.0 out of 5 stars
Beautiful writing, great characterization, excellent plot – a masterful sequel to a wonderful debut
So much to say about this book… I thought the first in the series, IA: Initiate, was excellent, but this book is even better. In a sequel, the author is supposed to up the stakes: more explosions, tougher bad guy, etc.
John did just that with this installment, while still managing great characterization and exquisite writing. I loved that there were more superpowers in this one, and while one of the unexpected twists angered me, I do understand why he did it.
The story is so engrossing, it leaves you wanting the next book NOW.
If I could give it ten stars I would. You'll be hard-pressed to find better indie fiction out there, and I'm hoping to see this title on the best seller lists one day, it's that good. What are you waiting for? Buy the book and read it already! But be sure to read IA: Initiate first. 🙂 -Kat Stiles
5.0 out of 5 stars
Wonderful read
Children are the most precious gift that god can give us and the way that Naz and Meri's guardian spoke to them in the beginning brought out the angry teenager in me and I just wanted to slap her silly.
This story will bring a lot of emotion out in you and you will find yourself crying, angry, but mostly you will wish that you could pull these two young people out of the story and hug them until the pain washes away. – J Kahele
5.0 out of 5 stars
Riveting and Fast Paced
The first thing that struck me about this new book is the sharp contrast in the covers. Book 2 is dark and ominous making the cover lighter cover for book 1 seem almost cheerful in comparison. The cover is your warning that this book is going to transport Naz and the reader to dark places. -MichelleLP
Book Description
IA: Initiate is origin story and a hero's journey that follows thirteen-year-old orphan Naz Andersen and his nine-year-old sister, Meri.
They live in a present day alternate Detroit/Chicago-like city known as the Exclave where they are surrounded by poverty, gang violence threatens every corner, and drug dealers rule the streets.
Naz thinks he is ordinary except that he hears voices, has nightmares, and walks in his sleep.
The most important thing in the world to Naz is protecting Meri and getting her out of the Exclave and into the prestigious International Academy. But Naz has a secret, one that he is oblivious to, and only Meri knows.
When Naz becomes the target of a notorious street gang he begins to discover the voices in his head, the nightmares, and sleepwalking are actually telekinesis and telepathy at play, a gift from his father of whom he has no memory.
ABOUT THE AUTHOR
John Darryl Winston is a recording artist, turned educator, turned author.
He dates his love of storytelling back to reading the bible with his father and sisters and later when he first saw Superman The Movie as an 11th grader in his high school auditorium.
He got the idea for his debut series while piloted a Boys' Read program as a Detroit Public School teacher.
He is the founder of the Adopt an Author program, which has as its mission to create an atmosphere where boys and girls learn to love reading and writing.
He has written songs with and for Grammy winner David Foster and record mogul Clive Davis.
He has been a recording artist on Arista and Polygram records, and has written and/or produced songs for Gerald Levert, Jordan Hill, Gerald Alston, and many others.
He's a graduate of the Recording Institute of Detroit, The Motion Picture Institute of Michigan, and Wayne State University.
He has his MA in Creative Writing from Wilkes University and will be graduating,
June 2016 with his MFA in Creative Writing from Wilkes. He lives in Detroit with daughter, Marquette and plans to buy an African Grey Parrot when he conquers his irrational fear of birds and name him or her Tony or Toni.
GIVEAWAY
John is offering ecopies of IA: Initiate to the 5 winners of the below Rafflecopter.
When I Grow Up by Matt Williams Illustrated by Elizabeth Collyer
EXCERPT
ABOUT THE AUTHOR
Author Matt Williams resides in Newcastle, NSW and is the proud father of two gorgeous kids, Mikayla and Harry.
He's an Early Childhood educator with 15 years experience in the industry.
Matt has a passion for encouraging children to read books as he's seen firsthand the benefits it brings to a child's development.
Matt's vision for this book is to create a story that provokes discussion and encourages children to dream about their possible future profession.
The book comes with access to a worksheet available online to print and complete after reading the story. This worksheet is designed to be an engaging and productive way to reinforce the ideas from the book.
Buy now @ Amazon | Vivid Publishing
**********
Proof of Heaven by Eben Alexander, M.D.

Book Description
A SCIENTIST'S CASE FOR THE AFTERLIFE
Near-death experiences, or NDEs, are controversial. Thousands of people have had them, but many in the scientific community have argued that they are impossible. Dr. Eben Alexander was one of those people.
A highly trained neurosurgeon who had operated on thousands of brains in the course of his career, Alexander knew that what people of faith call the "soul" is really a product of brain chemistry. NDEs, he would have been the first to explain, might feel real to the people having them, but in truth they are simply fantasies produced by brains under extreme stress.
Then came the day when Dr. Alexander's own brain was attacked by an extremely rare illness. The part of the brain that controls thought and emotion—and in essence makes us human— shut down completely. For seven days Alexander lay in a hospital bed in a deep coma. Then, as his doctors weighed the possibility of stopping treatment, Alexander's eyes popped open. He had come back.
Alexander's recovery is by all accounts a medical miracle. But the real miracle of his story lies elsewhere. While his body lay in coma, Alexander journeyed beyond this world and encountered an angelic being who guided him into the deepest realms of super-physical existence. There he met, and spoke with, the Divine source of the universe itself.
This story sounds like the wild and wonderful imaginings of a skilled fantasy writer. But it is not fantasy. Before Alexander underwent his journey, he could not reconcile his knowledge of neuroscience with any belief in heaven, God, or the soul. That difficulty with belief created an empty space that no professional triumph could erase. Today he is a doctor who believes that true health can be achieved only when we realize that God and the soul are real and that death is not the end of personal existence but only a transition.
This story would be remarkable no matter who it happened to. That it happened to Dr. Alexander makes it revolutionary. No scientist or person of faith will be able to ignore it. Reading it will change your life.
Editorial Reviews
From Booklist
A neurosurgeon's first-person account of his near-death experience after an E. coli meningitis-related seizure and seven-day coma will reassure afterlife believers, though it is unlikely to convince skeptics. Alexander's credentials are impressive: medical school at Duke and 15 years at Harvard-affiliated hospitals. But to agnostics and atheists, Alexander may not come across as a completely objective observer. He writes that he attended his Episcopal church even as he questioned how God, heaven, and an afterlife could exist, yet the heaven he describes seeing certainly seems like a biblical one; a typical line is, "the visual beauty of the silvery bodies of those scintillating beings above." His story includes interesting asides about past struggles with alcohol and with adoption. (His birth mother delivered him when she was 16 and for years did not want to meet him.) But the book mostly focuses on religion. It ends with a request to support Eternea, Alexander's nonprofit that has as its mission, "increasing global acceptance of the reality of our eternal spiritual existence . . . under an all-loving God." For believers, not skeptics. –Karen Springen
Review
"Dr. Eben Alexander's near-death experience is the most astounding I have heard in more than four decades of studying this phenomenon. [He] is living proof of an afterlife." (Raymond A. Moody, M.D., Ph.D., author of Life After Life )
"Eben Alexander brings a unique perspective to the sacred world combining a glorious, personal vision of spiritual consciousness with patient, insightful scientific inquiry. Proof of Heaven is a compelling story of what may lie ahead for all of us in the life beyond this one. We have nothing to fear." —Allan J. Hamilton, MD, FACS, author of The Scalpel and the Soul and Zen Mind, Zen Horse
"I can highly recommend this important book that has the potential to break many scientific taboos." —Dr. Pim van Lommel, cardiologist, author of Consciousness Beyond Life: The Science of the Near-Death Experience
"Proof of Heaven is more than just an awe-inspiring account of a profound encounter with spiritual reality. Dr. Alexander's neuroscience career taught him that near-death experiences are brain-based illusions, and yet his personal experience left him dumbstruck. His honest struggle to make sense of this unforgettable journey is a gripping story, unique in the literature of spiritual experiences, that may well change how we understand our role in the universe." —Bruce Greyson, MD, co-editor of The Handbook of Near-Death Experiences: Thirty Years of Investigation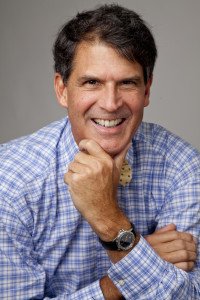 About the Author
Dr. Eben Alexander III has been an academic neurosurgeon for the last 25 years, including 15 years at the Brigham & Women's and the Children's Hospitals and Harvard Medical School in Boston. Over his academic career he authored or co-authored over 150 chapters and papers in peer reviewed journals, and made over 200 presentations at conferences and medical centers around the world. He thought he had a very good idea of how the brain generates consciousness, mind and spirit.
What We Leave Behind by Rochelle B. Weinstein

Book Description
It is said that our lives are a sum total of the choices we make, which inevitably leaves us to wonder: what if?
What if we had the chance to go back and live what could have been?
What We Leave Behind hones in on the fleeting moments and stand-out events that irrevocably change our lives.
The book chronicles the life and emotional growth of Jessica Parker as she frees herself from the past and moves forward with her future.
At sixteen, Jessica is managing the emotional trauma of her father's death while surrendering to the profound pain of a failed first love.
Jonas Levy, a twenty-two-year-old medical student, has abruptly walked out of Jessica's life after an intense summer romance, and the wounds are still raw.
Is it possible to ever forget the boy you first gave your heart to? Jessica eventually moves on, and in her twenties, becomes a successful music supervisor in Los Angeles.
She marries film producer, Marty Tauber, starts a family, and appears to have it all, until things slowly begin to unravel.
The marriage struggles through a miscarriage and becomes harder and harder to sustain.
With an unexpected phone call from New York, a secret from Jessica's past comes to light.
As the rippling effects of her betrayal emerge, Jessica finds herself caught in the firestorm of long-hidden emotional trauma.
Thrust into a modern day moral and ethical dilemma, Jessica must face the pain of her past or lose everything she holds dear. Will she be able to reconcile old feelings in time to salvage her marriage?
An honest, tender, and poignant portrayal of love in its many forms, this heart wrenching novel will resonate with any woman who has questioned her past and wondered what could have been.
REVIEWS
"Here's a first novel I highly recommend. This is honest, powerful writing at its best, targeted especially at any woman who has ever wondered what might have been." -James Grippando, NY Times bestselling author
"My friend once told me that the power of a book is when people recognize themselves in its pages. As I read What We Leave Behind, I found myself going back in my own memories and remembering my feelings about my first love. It is obvious that Ms. Weinstein understands the true nature of love at its deepest core. This book was gripping from the start and kept me captivated throughout. What We Leave Behind is a must read!" -Merle R. Saferstein
ABOUT THE AUTHOR
Rochelle B. Weinstein began her career in the advertising and marketing fields before starting an illustrious career in the music industry in South Beach, New York, and Los Angeles. She resides in Miami, Florida and is happily married with twin boys. What We Leave Behind is her first novel. The Mourning After, her second novel, released in 2013.
Spiritual Healing for Today, Tomorrow & Beyond by Don Mardak
Book Description
A clear and concise approach to the practice of spiritual healing. Has the age of miracles passed us by? Is man nothing more than a physical creature living at the mercy of chance?
These and other questions are answered in Don Mardak's newest book, Spiritual Healing for Today, Tomorrow & Beyond. Following the principles outlined in Joel S. Goldsmith's Infinite Way teachings, Mardak provides a compelling history of the modern spiritual healing movement, since its inception in the mid-19th century, to its most recent incarnation, in which healings are brought about without words or thoughts.
Following the principles outlined in Joel S. Goldsmith's Infinite Way teachings, Mardak provides a compelling history of the modern spiritual healing movement, since its inception in the mid-19th century, to its most recent incarnation, in which healings are brought about without words or thoughts.
The book also outlines the author's personal journey from illness to health, from lack to abundance, and offers an inspiring selection of powerful wisdoms on which to meditate. It is a journey within to the inner depths of the reader's soul one will worth traveling.
These and other questions are answered in Don Mardak's newest book, Spiritual Healing for Today, Tomorrow & Beyond. Following the principles outlined in Joel S. Goldsmith's Infinite Way teachings, Mardak provides a compelling history of the modern spiritual healing movement, since its inception in the mid-19th century, to its most recent incarnation, in which healings are brought about without words or thoughts. The book also outlines the author's personal journey from illness to health, from lack to abundance, and offers an inspiring selection of powerful wisdoms on which to meditate. It is a journey within to the inner depths of the reader's soul one will worth traveling.
Don Mardak has been a student of Christian mysticism and the Infinite Way teachings of Joel S. Goldsmith for more than four decades. He also has conducted classes on Living the Mystical Life and has been a successful entrepreneur for most of his working years. As the president, CEO and chairman of a small public company, Mr. Mardak always tried to apply the mystical principles outlined in his books in his business dealings and relationships. The results have been quite astonishing as, very often, without taking thought, or striving for a specific result, the proper person appeared, or a meaningful event occurred, which made each day a spiritual unfoldment. His greatest desire is that those of you who truly are receptive to this message will open yourselves up to the inflow of the Spirit. In that process, you will find answers to your deepest questions which, then, will lead you to your own search for Truth and, ultimately, your personal spiritual destiny.
The results have been quite astonishing as, very often, without taking thought, or striving for a specific result, the proper person appeared, or a meaningful event occurred, which made each day a spiritual unfoldment. His greatest desire is that those of you who truly are receptive to this message will open yourselves up to the inflow of the Spirit. In that process, you will find answers to your deepest questions which, then, will lead you to your own search for Truth and, ultimately, your personal spiritual destiny.
As the president, CEO and chairman of a small public company, Mr. Mardak always tried to apply the mystical principles outlined in his books in his business dealings and relationships. The results have been quite astonishing as, very often, without taking thought, or striving for a specific result, the proper person appeared, or a meaningful event occurred, which made each day a spiritual unfoldment. His greatest desire is that those of you who truly are receptive to this message will open yourselves up to the inflow of the Spirit. In that process, you will find answers to your deepest questions which, then, will lead you to your own search for Truth and, ultimately, your personal spiritual destiny.
The results have been quite astonishing as, very often, without taking thought, or striving for a specific result, the proper person appeared, or a meaningful event occurred, which made each day a spiritual unfoldment. His greatest desire is that those of you who truly are receptive to this message will open yourselves up to the inflow of the Spirit. In that process, you will find answers to your deepest questions which, then, will lead you to your own search for Truth and, ultimately, your personal spiritual destiny.
How to Blog for Profit Without Selling Your Soul by Ruth Soukup
Book Description
Do you want to earn a living doing what you love?
Whether you have been blogging for years or just a few weeks, How to Blog For Profit (Without Selling Your Soul) offers solid advice and practical action plans for creating an authentic, successful, and profitable blog.
With wit, wisdom, and the insight of someone who's been there, Ruth Soukup shares how she grew her own blog, Living Well Spending Less, to over one million monthly visitors, earns a full time income, and still is able to write about the things she truly cares about.
In this expanded 2nd Edition of How to Blog for Profit you will:
• Stop comparing your blog to those around you and instead learn to leverage your own unique assets.
• Discover the secrets to creating amazing, compelling blog content that brings readers back again and again.
• Learn how to increase your blog traffic and build solid platform through field-tested strategies.
• Develop a solid social media strategy for capturing viral growth through Pinterest and Facebook.
• Dramatically boost your revenue through diversified income streams.
• Improve your productivity, learning to work smarter not harder, and take concrete steps to transform your blog into a business.

Ruth Soukup is a writer, blogger, mom of two, and the successful founder of the blog LivingWellSpendingLess.com. Since launching in 2010, Living Well Spending Less has become one of the most popular personal finance blogs on the net, receiving more than one million visitors per month. She is also the founder of the Elite Blog Academy, as well as the author of the bestselling blogging guide How to Blog for Profit (Without Selling Your Soul), and her next book, Living Well, Spending Less: 12 Secrets of the Good Life (Zondervan) will be released December 30th, 2014. For more information about Ruth, please visit LivingWellSpendingLess.com.
Praise For How to Blog for Profit:
"How to Blog for Profit is hands down the best blogging book I've ever read. I cannot recommend it highly enough and will be telling every new and seasoned blogger I know to get a copy! This book is comprehensive, but not overwhelming, and packed with amazing information. And I don't say that lightly. You see, by implementing the Pinterest strategies that Ruth suggests in her book, I have increased my site traffic by over 500,000 unique visitors per month. For real. Ruth is brilliant! What more can I say?!"
-Crystal Paine @ Money Saving Mom
"After a year and a half of blogging as a hobby, I decided to launch a second blog with the goal of making a profit. Ruth did an excellent job addressing all of the questions I had, including the ones that came up as I navigated through my new blogging journey. By implementing the strategies and action plans in Ruth's eBook, I was able to surpass my one-year blog traffic goal within 3 months from launching my blog. Not only that, I was also able to earn an income within 2 months! Today, my blog traffic and income continue to steadily grow. If you are serious about monetizing your blog, Ruth provides you with the necessary tools to yield tangible results."
Jesenia Montanez @ The Latina Homemaker
"No blogging for profit book has made the difference to me and my blog like this one. If you only read ONE of these subject books – LET IT BE THIS BOOK!!! After finishing the book, my blog is totally getting revamped, I have the excitement for it again, and now my whole direction has changed to not only help me become more profitable, but also for me to get back to ENJOYING what I do, which is really the best part!"
-Danielle @ Busy Moms Helper
**********
A Mathematical State of Grace Finale: Fusion by Cathy McGough
 Review of A Mathematical State of Grace Finale: Fusion by Cathy McGough
With thundering ocean waves crashing over her, 16 year old newlywed Grace Greenway desperately clings to the rescuing arms of her husband, Vincente Marino, as the fantasy world she has been living in attempts to swallow her. Greenway has no awareness of the urgency swirling in the background of her real life at the hands of skilled surgeons who are desperately trying to save her life.
Her most recent memory was standing in front of an odd painting at the childhood home of her husband, Vincente Marino, with the allure of a special painting swirling and bending her mind. The same artwork that plagued Vincente's memories and nightmares when he was a child.
The couple was intending to leave the painting and their pasts behind to begin a new life together as husband and wife…but then the blood clots in her brain of some distant universe were about to counterbalance that optimism.
Author Cathy McGough follows Grace Greenway's medical and emotional progress on a journey that follows two paths: one which puts Greenway and Marino in a fog of marital bliss, and one which puts young Grace on a tightrope between life and death where Marino hardly gives her a second thought. In The Mathematical State of Grace Finale: Fusion, McGough exposes the bare nerves of emotion that connect these diverse universes as Grace (and those around her) try to make sense of the surreal.
Marino was just trying to be of some help in Grace's recovery and to ease his own sense of guilt for landing her in the hospital after hitting her with a cricket ball. But then something began to change when she kissed him. How did she know about the Aboriginal man? The painting? He tried to convince himself she was not his type, yet he felt compelled to be with her. He barely knew her outside of the math tutoring she provided him, so when the doctor reveals him to be the father of Grace's unborn child, a melding of realities begins to take place.
McGough challenges the senses in this romance that transcends time and space. Grace is in the center of understanding that everything in life is connected. We merely need to open our eyes to the patterns and circular nature of the universe to see this for ourselves. A mind-opening read for those who perceive there is something greater that binds us all.
**********
A Gathering of Butterflies
by Sean C. Wright
ABOUT THE BOOK
Tales of steely but vulnerable women of color will melt your heart while lifting your spirits… A fierce grandmother keeps her grandson from the clutches of Old Scratch in Devil Does Dallas.
An alien abduction transforms a large, miserable woman in Hazel Hogan. A country girl meets a city girl on her birthday, and struggles to decide if the girl's heart is dark or light in Bubble Bath Twelve. And methodical Genie forms an unlikely relationship in Heaven's Halfway House while in a coma.
 ABOUT THE AUTHOR
Sean C. Wright is native to Dallas, TX, and earned a degree in English from University of North Texas. She is the author of the short story collection A Gathering of Butterflies, the novella Honey Riley. Actress Jessica Biel directed a short film based on her winning essay in 2010: Sodales (18 minutes). For more information about her writing skills and how she can assist you with yours–for business or consumer needs–visit her website.
UNUSUAL STORY ABOUT THE AUTHOR
My Clark Kent job is a proofreader. I spend the day halting typos, over-printing, poor grammar, and the like. Stories come to me, and I let them roll around in my head for weeks, sometimes months. It's a really cathartic moment when I get to the stage of writing it down…
I like to do creative writing on Wednesday nights, since it's not at the beginning of the week, or the end. I write the entire story, warts and all. Then I go back and revise it. Some stories go through 5 or 6 versions before I am ready to release them. I try not to burn myself out with writing. If the creativity stops, or I get frustrated, the computer goes off, and I come back to it later.
I had a party the first time I got something published, as it took 30 years of writing and many rejection letters to get a story in print! Thanks to all my readers for becoming a fan of my brand of storytelling.
Host Cyrus Webb welcomes author Sean C. Wright to ConversationsLIVE to discuss her literary journey and the book A GATHERING OF BUTTERFLIES. Join us at 5 p.m. Central Standard Time on 11/15/2015.
Author Interview with Sean C. Wright on
Chatting with Sherri
Shielded Past by Patti Morelli
Shielded Past is riveting and full of suspense. So many questions need to be answered. We find out about Kate's life in foster care after being abandoned by her mother. We meet Annie Collins, her best friend since their high school days.
Kate meets her ideal man and they purchase their dream home. This home was restored to its magnificent grandeur by her husband Gregg, and it is here that the intrigue begins. There is a light that shines every evening from the adjacent abandoned Marlboro Psychiatric Hospital in New Jersey, and with this, the suspense commences. We journey with Kate and Annie as they seek answers to the source of the light.
It is not only the light they are seeking answers to, Kate's past is also in question. Her seemingly bright future becomes more clouded by the unknown as the questions multiply. Kate wants to know who she is and finds out rather quickly that she was lucky to be shielded from her past. The forces that must be contended with are both dark and light.
The two are not always distinguishable, and knowing who to trust is not always obvious. When Kate finds out her real surname, it connects her to a family she never knew existed. With the help of her new found family the past is unravelled and the truth about her parents is revealed. Kate must now live with the memories of the horrors that were inflicted on her loved ones. Meet the man and learn his reasons for torturing so many innocent victims. The suspense does not end here.
There are questions that still remain. Was there a connection to her dream home and her past? Why does Kate and all those who love her feel that she is in danger?
ABOUT THE AUTHOR
Patti's first book was written under a pen name because the personal contents. Her book was the first in 2014 to receive the Gold Seal of Literacy Excellence through Trafford Publishing. Patti Morelli was born in Manhattan, she previously lived in Staten Island, New York and Marlboro,
New Jersey. Patti now resides in Oxford, Florida Patti has achieved success in business, politics, marriage, motherhood as well as the challenges life has given her. She is a mother of three and now enjoys the moments shared with her children and her two grandchildren.
Patti's husband suffered a massive stroke in 2008, being his caretaker has open a world she had never known before. She finds peace in her writing, Patti has been writing for over 30 years, she now has the confidence to publish her work.
Shielded Past was written over ten years ago, after Patti viewed the grounds of the Marlboro Psychiatric Hospital. She said standing in the halls of the building, she felt an eeriness that could not be explained. Through her vivid imagination and her love for suspense novels, she conjured up the characters and then invented what could have happened in this hospital many years before.
QUOTES FROM SHIELDED PAST
Kate walked over to the window and saw the light also. When the light moved, Sam barked again.
"You know something is out there, don't you Sam, you're a good boy."
Annie walked over to one of the windows, exclaiming, "Look Kate you can see the side of your house from here. I can see your bedroom window. This must be the room that the light comes from and look, there is a staircase in the hallway."
"A family has been reunited because of their faith in God. They have truly suffered in the past and are being rewarded by the Lord because of their strong faith.  This is a day of rejoicing for this wonderful family and for all of us. This is a blessed day. Let us pray and praise the Lord for His mercy and kindness."
"What a case. This man is like an onion, I peel one layer and another one appears. Where do I start?
One night, when I had gone to bed, he locked my door and then I heard the car leave. I looked out of my window towards the hospital and about ten minutes later I saw a light go on, it was on the second floor. I shuddered, remembering how he would go into Joshua's room at night. Could that be Joshua's room, I thought to myself?
"I was not always this monster. I believed I was going to change the world for the better. I truly wanted to help people."
"Are you kidding me? We are dealing with possibly two murderers out there and you are falling in love with me? Don't you think there is something wrong with this picture?"
Review –  Shielded Past by Patti Morelli
The romantic marriage proposal, the perfect house in the New Jersey suburbs, and the promise of a real family. Patti Morelli's Shielded Past introduces thirty four year old Kate Lawson, who was stepping into the dawn of a life she had dreamed of since her days of transience in foster care through her lonely twenties. It was finally happening for her. When handsome Gregg Lawson came to her perfume counter in a Manhattan Macy's looking for a men's cologne, he left without a purchase but with Kate's heart in his back pocket. From that point on, only their future together mattered.
The young couple embark on their life together by renovating their new home and preparing for the arrival of their first child in the shadows of the closed down Marlboro Psychiatric Hospital.  When a skittish Kate finds herself alone more often than she is accustomed to because Gregg needs to work frequent long term projects out of town, she begins to feel unsettling emotions she cannot explain as strange dreams, noises in the house, and lights from the old hospital keep her awake at night.
With a feeling of safety secured through the support and companionship of her lifelong friend, Annie, Kate is able to temporarily fill the empty and uneasy days of Gregg's absence. Encouraged by Annie, Kate yearns for maternal influences, and the pregnancy compels her to delve into her shielded past to find her birth mother which unravels a family history she was not emotionally prepared for; a past that NO ONE was prepared for.
Complete with a private investigator, Shielded Past lays out the clues of Kate's tragic childhood through a loyal friend, a ghostly presence, an abusive murderer, a quiet stranger, and more!
Each discovery demands an almost sadistic investigation through torture, bloodied secrets, and imprisonment to satisfy truth-seekers. Morelli strategically puts the parallel lives of her many characters on paths that methodically intersect with Kate at unexpected junctures, providing only a residue of suggestion that will tease the curiosity of readers all the way to the final sentence!
The Lineage of the Codes of Light by Jessie E. Ayani

Book Description
A powerful truth-in-myth about the women of the Sisterhood of the Sun who have carried the light codes of consciousness for the coming Golden Age. The book has been a source of deep healing for the wounded feminine spirit – a call to all women to learn from the powerful archetypes it portrays.
This series of twelve stories includes the lives of Mary Magdalen, Lilith, Isis, Morgaine, and a young woman, Isabel, whose tragic life ends in the fires of the Inquisition. The loss of the Codes of Light with her death is offset by their presence in the lives of the Priestesses of the Sun in the Inca lineage. An activating account of the enduring feminine spirit, The Lineage of the Codes of Light is a must-read for all conscious women and men.
Over the twenty years prior to 2012, when I took up writing as the principal task in life, I devoted most of my time to the facilitation of personal growth through an inspired but grounded path to self-awareness called Awakening and Healing the Rainbow Body.
The books with those titles and my shamanic journey CDs are the tools I developed to help people understand the beauty and wisdom of our multi-dimensional self. The Rainbow Body work helps us heal the past, a necessary task if one is intending to move forward into self or soul awareness. And, they are easy to use individually or in circle.
My fiction books are another way to present the spiritual work, through the lives of my characters and the extraordinary experiences they have with higher and inner worlds. Our heroine, Leah, is my vehicle to express the spiritual truths from my soul.
I wholeheartedly love my characters as they continually surprise me with their imaginative solutions to life's dilemmas and the revelations of truth that hit me and my readers, viscerally, between the eyes. Leah shows women their vulnerability and their core strength. She stumbles, she falls and she succeeds — and changes the world and herself in the process.
In response to my most frequently asked questions: I am not Leah. My characters are very real to me — as if living out their lives in a parallel reality — and I can't wait to get back to them when writing time comes around every November. And, I do not channel. My soul is directly in touch with these characters. There is no need to open myself to something potentially inauthentic and opportunistic. Rather, one might describe this gift as clairvoyance/clairaudience as the fiction writing experience is very much like watching and listening to a movie in my mind's eye. However, I do add personally gained structure to the spiritual mysteries, for the sake of clarity and education.
My background has always been strong in the study of the mystery school teachings, but also in alternative medicine, spiritual healing, and all things shamanic. I earned a PhD from the University of Minnesota Medical School. This training fostered my inner scientist's need to continually question, explore and research — and a fair bit of allopathic medical knowledge, which I find especially useful in life and in writing.
To round things out, I have a great love for biodynamic gardening, the bees, and my small-town community's efforts at local sustainability … oh, and the decidedly gorgeous snow-capped mountain under my feet and dominating the landscape out the front door – Mount Shasta. You can read much more on my website below.
**********
Stiletto
by Lori Kay
Book Description
Stiletto runs the gambit from the stigma of pregnant daughters to the drama and delights of drag queens, and a brush against the underbelly of S&M, all while playing with dolls. Secrets, lies will almost bring a seasoned police detective  to his knees, with no clue what is next.
Born into a family late in life, I have always been attached to the 1930's and 40's, even though I was a child of the Woodstock loving 70's. Writing has always been my sidekick from an early age, and in 1991 I became a ghostwriter, which then continued to my own books. Raised with values of an open mind, open heart and open door I firmly believe we are all in this life together, walking the same road home. I also believe there was a rewire in OZ when Dorothy was asked what her hearts desire was, because she had to have said "There's nothing like reading, nothing like reading" before she clicked her heels.

Unusual Story About the Author
Raised by a cop in the 60's I traveled to Police Conventions across the country and saw a world not many ever know, molding me into a person who believes all life is of value and sacred. To that end, I once carried a dying frog home in my cleavage to keep it home warm – dang thing lived for three more years, and also gave mouth to mouth to a goldfish with a cocktail straw, even though he didn't live as long.  I am a huge doll and Nightmare Before Christmas collector, love old cartoons and have saved every postcard I was ever sent. If there is a toy in the road I will rescue and repair it, sending it off to charity and a loving heart. I love Big Band music as well as hard rock, and once found myself on the tour bus with Slayer after a fast mosh pit and a flying bottle of Captain Morgan.
My previous novel Glint in the Dark, is about a rock and roll serial killer that dips his microphone into the ink well of Manson, touching on my eclectic love of music, and police. A third of the proceeds of that book were earmarked to the West Memphis 3 legal fund, because we need to help when we can.  I also bake and have become infamous for my cinnamon rolls, as well as hand rolled chocolates when I have time.  I believe life is a series of treasures we either experience or collect, and it is our job to share them with others any way we can.  Because I have a keen sense of rhyming I am the family greeting card and occasional spell creator for as long as I can remember, which the dark and Gothic side of me loves.
**********
Large Is The Smallest We've Got:
A Jigsaw Puzzle
by Jed Hamilton
Book Description
"Large is the Smallest we've Got"  is a dark comedy and at the same time a bitter/sweet love-story. The Los Angeles earthquake of 1994 throws together an unlikely mix of characters, whose triumphs and disasters interconnect like pieces of a jigsaw puzzle, with the last piece falling into place on the last page of the book. Quirky, funny, and dark, Jed Hamilton's novel is a biting satire set in a chaotic Hollywood, where we encounter celebrities, drug dealers, ghost-hunters, suicide, a multi-million dollar religion, and a dog that looks like a panda.
"Don't be fooled by the dog," warns Hamilton. "This isn't Disney!"
About the Author
Jed Hamilton was born in New York City in 1963 to a Scottish mother and a Canadian father. The family immigrated to the UK in 1970. Jed took a degree in music, then qualified as a lawyer in 1988. In 1991, he moved to Los Angeles and worked as a film composer, scoring 18 movies, for which he was nominated for ACE, Ivor Novello and Golden Globe awards.
After eleven years in the City of Angels, in 2003 he returned to work as a lawyer in London.
In 2005 he began writing a play, "Nurslings", which stalled at the end of Act 1. In October 2012 he revisited the theme of the play and began to rework it as a novel – which he completed in the spring of 2015: "Large is the Smallest we've Got" draws on his LA years.
Unusual Story About the Author
I was born a twin – but my twin brother died at birth. My parents never told me anything of this until I was 21 – so that it would not bother me in any way as I grew up. But when I was about 5-6 (they tell me), I said to my parents "There's a little boy who keeps following me around, who looks just like me but is NOT me. Who is he?"  They say it  freaked my parents out. I use a "dead twin" story-line in the book: but for comedy, in a parody of the "Ghost Hunter" type TV shows. So that brother of mine is still following me around!
"The various strands of the story are like a jigsaw puzzle', that comes together as the book lays out the various pieces…"
"Four things attracted Didier more than anything else: celebrity, other people's money, a select circle of young male whores, and gossip. It is tempting to call him shallow, but the word implies at least some depth"
" Each of them shared the same thought, though no one articulated it: that it would be better not to ask any spirit to show itself in the shuttered-up, tarpaulin-covered, spider-cemetery of a house on Woodstock Road, because for the first time in the history of 'Ghost Trail' a spirit might actually comply with the request."
**********
" There was a rumour going the rounds recently that they are re-calibrating Los Angeles years, ditching BC and AD, and replacing them with BB and AC …
… Before Botox and Anno Collagen."
**********
The Tramp
by Sarah Wathen
Book Description
At first glance, Candy was a pretty little seven year old girl like any other in Shirley County. She was prone to singing and dancing and splashing in the rain, in her yellow polkadot bikini and her favorite red galoshes. John was a normal little boy and he loved playing with his best friend, Candy. But their bond drew a darkness that had long stayed hidden in a small, southern mountain town.
Sometimes the truth is in the things you can't see. Something happened all those many years ago, and it can never be forgotten. But our story begins long after that, when Candy and John are teenagers. John, caught up in the business of life, stops spending his summers in Shirley County. And Candy, hurt and lonely at first, moves on as well. She meets Sam, the new boy in town.
Even though she has never ventured more than a hundred miles from her home, she has never felt at ease there. Always at odds with her high school friends, her church, her family—and bored with her small town existence—she finds the adventure she needs in Sam. He is cool, confident, independent, and Candy likes that. He lives on the fringes of society, and perhaps she likes that, too. But even with Sam in her life, she is sometimes overcome with a sense of dread, like a shadow has passed, just on the edge of vision. And sometimes the truth is in the things you won't see. Something was awakened all those many years ago, that can never be undone.
When John finally does find his way back, it's to a Shirley County that is much more disturbing than he remembers. He's accosted by strange dreams and preoccupied with his grandfather's visions—the evidence scrawled so frantically that the paper is ragged and torn. Howling animal masks and flailing human figures. Teeth sharp as razors. Wherever John tries to find reason in the madness, he's blocked by evasion and dead ends. He doesn't miss his old friend Candy's new secrets, either. And John's once comforting presence becomes unwelcome, when he uses the brilliant mind Candy has always trusted to turn up troubling information on Sam's past.
Despite the confusion of strained friendships, new romance, and high school intrigues, John and Candy begin to suspect something more sinister lurking amidst the days of football glory and the nights of clandestine rendezvous. And then there is a murder. Sometimes the truth is in what you must see to survive.


An artist turned author, Sarah Wathen is a storyteller by trade and a painter at heart. She was trained in Classical Painting at the University of Central Florida, then completed graduate studies in Fine Art at Parson's School of Design in New York City. Her first step into the world of independent publishing was as an illustrator, and Sarah quickly realized she wanted to write her own books rather than illustrate other's. That reinvention came as no surprise to family and friends, who remember her as a child always ready to turn a tale. Hours spent under the backyard stairs with her sister—dreaming up imaginary friends with outlandish names like Afisha and Pekins, and designing social networks called the Plant Club and the Tutu Group—were recorded and illustrated, too. Copies still exist under lock and key! Sarah currently resides in Florida and runs the indie label, LayerCake Productions.
Unusual Story About the Author
This will probably sound weird, but I have to wear a ring on every finger when I type my second draft of a manuscript. It started out as a private joke—I was writing about high school and I used to wear a lot of silver rings when I was in high school myself—but now it's a superstition that I can't shake. I always write the first draft by hand, then the rings come out when I transfer it onto my Mac. I call it "The Coronation," but I don't think I've ever said that outside my head until now!
**********
Lavender
by Rita A. Palm
During school holidays, we spent time on the farm and sometimes during the longer holidays, we often went to East London.
In many instances, my oldest brother and his family would join us at the coast..
I was the youngest by far, and thus my nieces and nephews were about the same age as myself.
One overcast day, my nieces and I decided to go down to the rocks.   We tried to find some shells , and jumped from one rock to another.  The rocks were wet and slippery  from the moss and water that sprayed onto it as the waves crashed  against it.
I jumped from one rock to another and the next I knew was the water mulling around me.  I had slipped on the wet moss. The white foam of the waves  swirling in front of me and through a haze I saw my two nieces staring down at me. My pony-tail was bobbing up and down and I felt that there was no hard soil underneath my feet.  The sound of the waves and the seagulls somewhere nearby, was all that was heard.   Whether I yelled or just shrieked , well , I have no idea. It is during episodes like this that time stands still.
It was then that my nieces reached out and grabbed toward where my one hand was, but to no avail and it was then that the younger of the two  decided to grab my pony-tail.
I was virtually pulled from the water by my hair and we all stood there sopping wet and shivering. Whether it was from the cold water or the shock, I just knew that I was miraculously saved from a definite drowning.
We never told our parents about the incident.
About The Author
**********
The Gravedigger
by Daniel Birch

Book Description
"The Gravedigger" is a dark gothic tale which centres around the Gravedigger of Barnes Cemetery, London, England who goes by the name of William Rathbone. A mysterious orphaned loner who has never had any real friends or family. Being reasonably satisfied with his very mundane life, Williams life starts to turn when he meets the recently widowed Lady Anne Fenwick. Being from completely different backgrounds the pair draw up an unlikely friendship which is decidedly frowned upon by the upper class from which Lady Anne is trapped in but loathes completely. And as William and Lady Anne begin to unravel themselves to each other, there are others around who hold sinister plans for the pair for their own needs. But that is not all, it seems William holds something dark inside, something which is lurking, hidden beneath the surface which threatens to consume his very being, and to live the life he never thought he could but dares to dream of, William must face the darkest depths of the worst enemy he has ever had…himself.
Being from completely different backgrounds the pair draw up an unlikely friendship which is decidedly frowned upon by the upper class from which Lady Anne is trapped in but loathes completely. And as William and Lady Anne begin to unravel themselves to each other, there are others around who hold sinister plans for the pair for their own needs. But that is not all, it seems William holds something dark inside, something which is lurking, hidden beneath the surface which threatens to consume his very being, and to live the life he never thought he could but dares to dream of, William must face the darkest depths of the worst enemy he has ever had…himself.
"The Gravedigger" is ultimately about love and loss, which, if I'm honest, come from  my own experiences and beliefs of such, which I have poured into my characters and I hope in some way shines through
Unusual Story About the Author
I have studied Martial Arts since I was around six years old, and I have developed my own system, which I only teach privately and will never fully give away all my secrets. There was an old saying which went…' The cat taught the lion how to hunt and fight, and then one day, when the lion became the king of the jungle, it turned on the cat and the cat ran and climbed up the tree – that was the one lesson the cat never taught the lion'. I have always remembered that saying. I think it's great to teach, and to share your skills with the world whatever they may be, but never share it all, you might need something different one day to stand out from the rest.
I know I have an original outlook on dark situations, a passion for anything quirky and unusual and I see beauty in things that others often overlook. I love art and literature but rather than merely appreciate the finished product, I, moreso appreciate the efforts that go into it and what it represents. I do have a tendency to overanalyse things but I think that just makes my own work the best I can produce. – Daniel Birch
About the Author
Having worked in numerous different types of jobs from leaving school at 16, Daniel Birch took an administrative clerks job at a Law firm in Hull, England, after moving up the ladder gradually, Daniel became fully submersed in the legal field and worked as part of an Employment Law Team for 8 years. Deciding he needed a new challenge, Daniel then went on to provide Learning support  in Maths And English for Offenders at a local Prison, and now provides Advice and Guidance for the same clientele.
Whilst working in these different roles Daniel also loves to practice and teach Martial Arts and has consulted on such for people from all different styles and schools. Daniel's main passion is writing though, from dark Gothic tales to violent gangster thrillers and has also written scripts one of which is commissioned for a graphic novel due for release sometime in 2015/16, and Daniel is also involved in the art/illustrations of that project.
Daniel has been described as 'raw talent' and 'a vivid story teller'  by various publications and by those that no him closely he has been described as fiercely loyal to those closest to him, very easy to talk to, funny, enthusiastic, committed, as well as having a different view on life than most due to some non-typical life experiences.
**********
The Last Encore
by Julia Butler

  WHAT IF YOUR SOULMATE WAS THE ONLY PERSON ON EARTH YOU WERE FORBIDDEN TO LOVE?
About The Author
I grew up in Russia (former USSR) in a family of a famous concert pianist and a literature professor. My passion was for figure skating, however, my parents insisted on a highly academic school, and I graduated from the University of Moscow with Master's degree in literature and languages. In Moscow, I taught languages and creative writing, and assisted my father with his translations of Ibsen into Russian as well as translated various Scandinavian authors.
In my early twenties, I left the former Soviet Union and lived throughout Europe. After ten years in Italy I arrived to the United States in pursuit of my creative dreams, landing a recording contract as a singer and songwriter. Today, I enjoy being an entrepreneur and a mother of two girls. Recently, my love and passion for writing has been reignited once again manifesting itself in my new novel "The Last Encore".
**********
Crazy On You
(Archie and Isabella Book 1)
by James Duncan & J. Kahele
Book Description
The worlds of the New York Mafia and the top London crime syndicate are about to collide! The much feared Pope Crew, a bunch of psychopathic criminals, try to pull off a multi-million weapon trafficking deal with the murderous Mafia Don, Giovanni Commarata. Then Archie Pope, a kitten and flower loving softie blows it by falling for Giovanni's daughter, Isabella – a "crime" punishable by death. War is declared between the two factions. The Popes team up with the Zaffutos – a family under Giovanni's control, and vicious and explosive urban warfare breaks out. All Archie wants to do is woo his beloved Isabella. Everyone else wants him to kill her father. Not ideal conditions for an otherwise beautiful courtship! This is a rom-com with a difference. It's probably the most terse, thrilling, edge-of-your-seat rom-com ever written. Touching but deadly.
The Popes team up with the Zaffutos – a family under Giovanni's control, and vicious and explosive urban warfare breaks out. All Archie wants to do is woo his beloved Isabella. Everyone else wants him to kill her father. Not ideal conditions for an otherwise beautiful courtship! This is a rom-com with a difference. It's probably the most terse, thrilling, edge-of-your-seat rom-com ever written. Touching but deadly.
Author Biography
Unusual Story About the Author
**********
Delwyn of the Realms
Storming Archives – Book 1
by Kelly Proudfoot

Book Description
Delwyn Tidwell is thirty years old and fresh out of the psych unit, after a psychotic break that resulted in the demise of her below-par marriage. She is heavily medicated and also dealing with sleep paralysis and hypnagogic hallucinations – not to mention her sporadic astral travelling episodes. Delwyn has always been a dreamer and often withdrew into herself throughout her childhood, in order to escape the vicious taunting from her cold-hearted mother.
Gwen – her kindly Aunt, offers her a place to live – at Magpie Meadows – a dairy farm in the country. The agreement is to recuperate and take steps to get back on her feet – away from her judgmental ex-husband and uncaring parents. She agrees to the therapy and medication – which she only pretends to take – then hides the pills under her mattress. The sleep disorders continue – but she is distracted by an incredible discovery. In the abandoned Granny flat behind her Aunt's cottage, is a mysterious mirror – that happens to be a portal to the collective unconscious.
There she meets Varun – a half-man, half-seahorse creature – who advises Delwyn that he is her guide in the dreamworld. She learns that she must use the dreamworld wisely, in order to face her Shadow – as it's the key to unlocking her true destiny. While she has many amazing adventures and meets a variety of bizarre characters, it becomes more and more difficult for her to keep this realm a secret from her Aunty Gwen, her new therapist and Greg – her childhood friend who has always loved her.
Delwyn wants to face her Shadow – but she must overcome her fear and her preference for fantasy over reality. The question is: which realm is real?
About The Author
 **********
Summer of Fear
by Christopher McGarry

Book Description
As the entire city of New York languishes under the crushing heat and humidity of an early summer heatwave, a mysterious killer who believes that he is receiving messages from God is murdering abortion physicians in the Big Apple. Detective Antonio Guardini, a twenty­ year veteran of the New York Police Department, has always been devoted to his vocation both as a police officer and a husband and father of two children. Antonio and his wife, Cheryl, are devout Roman Catholics and stalwartly involved in the antiabortion movement.
The killings increase and become more gruesome. Antonio, whose marriage has been tested by the long hours he's devoted to solving countless homicides in New York, reluctantly joins a task force created by the NYPD and the mayor's office. The seasoned criminal investigator works alongside six other NYPD detectives, Mike Robinson, Bill Blaney, Lisa Chou, Jamal Washington, Matt Schuster and Manuel Hernandez. Their assignment: track down and bring to justice the wily assassin the press has dubbed the 'Abortion Avenger.'
Before long, Antonio finds himself locked in a fierce struggle between his deep ­seated Catholic beliefs and prolife views and doing his duty. Although Antonio has little sympathy for the victims, he knows full well that the most frightening serial killer to strike New York since David Berkowitz must be stopped at all costs. The story takes a much darker twist once Antonio and his fellow investigators delve deeper into the pasts of several of the suspects that the task force has brought in for questioning. Antonio begins to suspect some people close to him as being the 'Abortion Avenger.' Unbeknownst to the hard ­boiled, tough-­as-­nails cop, the true killer is closer to him than he could ever imagine.
About the Author
Chris McGarry was born and raised in Morell, a small community along the northern shore of Prince Edward Island, Canada. He is the oldest of three siblings. McGarry, a graduate of the journalism program at Holland College in Charlottetown, Prince Edward Island, is the editor of the Canadian Firearms Journal and writes as a freelance reporter for the Eastern Graphic, a weekly newspaper based in the P.E.I community of Montague. McGarry is a member of Lutheran Church Canada. His experiences working in the prolife movement, as well as a strong interest in crime fiction stories, were an inspiration to write Summer
Through his work as a newspaper reporter and columnist, McGarry has developed a strong knowledge of politics, world affairs and various religious and sociological issues affecting society. He currently lives in Belfast, a rural P.E.I community.
Unusual Story About the Author
I haven't always been as outgoing as I am today. Throughout much of my childhood and youth, I was rather shy and introverted. As for the writing of Summer of Fear, the idea came to me one night about three years ago while I was attending Nova Scotia Community College in Dartmouth, Nova Scotia, Canada. For some reason, the name 'Antonio Guardini' popped into my head. He was from an old New York Italian­ American family who had been associated with the New York Police Department for almost five generations. He's a very reasonable, goodhearted man ­just don't get on his bad side.
Since I was in second year of the Library Information Technology program at the time, and was working on a screenplay, I put the project on the back burner. At that time, I had no title for the novel, just a jumble of ideas about how the story would flow and who the villain would be. Luckily, it all came together for me and I have written a unique story with a strong moral message to it. Although I only visited New York once (many years ago) through intensive research, I was able to familiarize myself with the settings and locations in the novel.
 **********
Taming The Tida
by Eslynne Smith

Book Description
With the 2016 Presidential Elections looming large in the distance, the Republicans have looked into their bullpen and realize they have nothing to defeat the Clinton Machine desperation leads to creativity and gives birth to a Reality TV Show named Who Wants to Be President.  What crawls up out of the pits of our society to win, shocks us all.
This fictional story comes with a trigger warning and shines a light on the darkest parts of our society.  In about 100,000 worlds this manuscript takes us on a stroll down memory lane to our modern times. Starting in 2059 with the death of the main character, who won the TV Show that introduced the world to the 45th President of The United States of America. The sudden, mysterious death of our beloved Commander In Chief creates the most unusual State Funeral in our history.  A celebration of a life lived in honor and not one in vain.
William Shakespeare showed us that he could tame a Shrew. As a Navy Spouse living in Hawaii I was introduced to a Tida; an aggressive female personality who will fight you and stand up for what she believes in. I believe there is a little Tida in us all. I like thinking that you don't tame the Tida, the Tida tames you. I've written policies and procedures for big financial firms and worked in professional environments for over 20 years. I did what I was supposed to do and I did it well. It recently occurred to me that I should try my hand at the great American novel. This is the first book in my trilogy.

 About the Author
Eslynne Smith grew up an Navy brat and experienced life as both an enlisted and commissioned spouse. A Democrat married to a Republican, Smith's blended family includes two children from his first marriage, one from hers, and two they had together.
Smith suffers from PTSD and is a survivor of childhood sexual abuse, experiences she used to create the backstory for Taming the Tida. Now retired, her work history includes bill collecting, mortgage underwriting, and negotiating repurchase agreements for failed mortgages.
Her ability to see trends has served Smith well in the past, helping her see the importance of the 2016 elections and the need for both parties to field authentic candidates.
 Unusual Story About the Author
I used my real name for the main character, Sharmin Smith.  I grew up with a love/hate relationship for my name and several years ago, I started to make the transition to change it.  This book started out as a joke and through writing this story, I finally came to appreciate the uniqueness of my name and my life experiences. Eslynne, the pen name I wrote this book under, is the name that I chose for myself.  I thought it up after my husband and I finished reading the Twillight Series together.
Some people may think that reading the Twillight Series together with your spouse does not sound like a good time.  We were going through a rough patch and we were trying to find things that we could do together as a couple.  So we started reading books outloud to each other at night before bed, each of us taking turns reading a chapter to the other.  It turned out to be a lot of fun, we discovered that he was my Edward and I was his Bella. We continued our couples reading with several other series and it is still a bonding event for the two of us.
*********
Dark Angels
A Novel of the Future Past
by Steven Fraccaro

Meanwhile, I was reading Wallace Stevens and listening to the late Beethoven string quartets. I discovered a way to make a living as a writer in medical advertising, my past knowledge of science proving useful. I worked with a cast of decidedly eccentric characters at an ad agency in what is now called the Flatiron District.
I was hooked on Balanchine after discovering his modernist ballets. I then read about dance and spent as much time as possible at The State Theater. Living entirely nocturnally, I wound up writing two books at the same time, a novel and a healthcare book. After writing at night, I would drink in an afterhours bar on Ninth Street in the East Village. This sort of nocturnal New York existence provided the background for Dark Angels.

About the Author 
**********
The Hartford Inheritance
by Jane A. Hobden
Book Description
Intense, gripping, psychological thriller. As a child, Kitty Harmer had her world turned upside down when her twin sister, Sarah, was taken into care. Now aged 26 and struggling, she is contacted about the inheritance of a property she has never heard of miles away. Kitty seizes the opportunity and moves into Belford Hall, set on acres of land in Norfolk. Kitty is soon drawn to the charms of the Norfolk countryside, and a local farmer.
As she settles into the primitive manor house, she discovers a book titled Hartford Place locked in a library drawer. Kitty soon learns of the stories surrounding the Hall, a curse made in the 1800s and a past she knew nothing about. Her Hartford ancestors mirror Kitty with their raven hair and emerald eyes and have all suffered tragedy, with veiled secrets buried deep. When the twins reunite, Sarah reveals a hardship that unsettles Kitty's memories of her own childhood. Is there a curse on the Hartford family? Is there a ghostly presence at the Hall? This thriller takes Kitty on a journey through a past that emulates her future. With twists and turns through history and the present, you will be swept into the Hartford Inheritance and the passionate jealousy hat shadows the identical twins through the generations.
As she settles into the primitive manor house, she discovers a book titled Hartford Place locked in a library drawer. Kitty soon learns of the stories surrounding the Hall, a curse made in the 1800s and a past she knew nothing about. Her Hartford ancestors mirror Kitty with their raven hair and emerald eyes and have all suffered tragedy, with veiled secrets buried deep. When the twins reunite, Sarah reveals a hardship that unsettles Kitty's memories of her own childhood. Is there a curse on the Hartford family? Is there a ghostly presence at the Hall? This thriller takes Kitty on a journey through a past that emulates her future. With twists and turns through history and the present, you will be swept into the Hartford Inheritance and the passionate jealousy hat shadows the identical twins through the generations.
As she settles into the primitive manor house, she discovers a book titled Hartford Place locked in a library drawer. Kitty soon learns of the stories surrounding the Hall, a curse made in the 1800s and a past she knew nothing about. Her Hartford ancestors mirror Kitty with their raven hair and emerald eyes and have all suffered tragedy, with veiled secrets buried deep. When the twins reunite, Sarah reveals a hardship that unsettles Kitty's memories of her own childhood. Is there a curse on the Hartford family? Is there a ghostly presence at the Hall? This thriller takes Kitty on a journey through a past that emulates her future. With twists and turns through history and the present, you will be swept into the Hartford Inheritance and the passionate jealousy hat shadows the identical twins through the generations.
Unusual Story About the Author
Nobody knows this but I have a great dislike for mirrors. The only mirror I look in ever is my tiny and very old mirror about 6cm by 6cm which I use to apply my make-up. Other than that I close my eyes if I walk past a mirror!
Nobody knows this but when I was working as a paralegal I had to go to St Albans to the Crown Court there. I couldn't find anywhere to park and so parked in a park and ride just outside of the town centre. I went over to a bus parked in the car park and got on. I thought it was a bit odd that the driver didn't want any money and didn't stop at any of the bus stops through the town. The bus parked up outside of a church and the driver got off and handed to each person that got off a ribbon necklace with a badge on the bottom. By this time I didn't know what was going on but was too embarrassed to say so, so I took the badge and was guided into the church which had security at the gate. It wasn't long before I realised that I was on a film set and actors were being filmed!!!! I took my phone out of my bag and started to talk really loudly in the hope that people would think I had an emergency in order to get out past security. I took the badge off and didn't look at it until when I get home and saw that the film set was for 'Johnny English'. I was too embarrassed to tell anyone as my husband always teases me that I'm just like Bridget Jones!!!!
**********
Being the Source of Love
A Downloadable Book Online
by Sheva Carr
A Way of Life You Author Yourself

Book Description
This book was written for you. Point to yourself. Where are you pointing? I have spoken with people all over the world, from many walks of life, in all age groups. No one ever points to their big toe, their belly button, or their brain. Wherever I go it is the same- from kindergarten classrooms to nursing homes- from cabinet rooms with heads of state to green rooms where rock stars wait- from the sidelines at Olympic trials to side streets where street kids live without parents or shoes.
When I invite people to point to themselves across timelines and borderlines, people point to the heart. That is the "you" that this book was written for. It is the "you" at the center of your chest- your treasure chest. We need not look further than our own hearts to discover the beauty, bounty, abundant value and success that we seek. Based on almost 35 years of peer reviewed research from HeartMath, many traditional concepts like "follow your heart," "listen to your heart," and "two hearts that beat as one" now have a basis in modern science that leaves us with awe and wonder at how we and the world work. Learning about that power of the heart, and methods by which to tap into it, our lives transform profoundly.
Most of us lead plot-centric lives, giving emphasis to the events of life rather than who we are being and becoming within those experiences.
Being the source of love, not the book, but the way of life, is an opportunity (with the support of grounded and researched methodology) to live into and tell your own life story as a character driven adventure in which what happens is less important than who you are and what you bring from within you to what happens. When we source love in any circumstance we grow as souls. You are the main character in Being the Source of Love. The plot, unique to your circumstances, is less interesting than who you become and what you radiate from your heart on the journey.
Welcome aboard!
About the Author
Sheva Carr, an author, speaker, doctor of Oriental Medicine and expert HeartMath trainer and coach, loves to help people find fulfillment and peace within the power of their hearts. She is the founding CEO of Fyera! / Heart Ambassadors, a global network of endeavors sharing a common purpose of creating measurable social ROI to transform the world's story with heart. Under the umbrella of that mission she isthe founding Executive Director of the Fyera Foundation and Sunflower SunPower Kids, a Co-Vice President and Delegate to the United Nations for Pathways To Peace, and is featured as a "love luminary" in Marci Schimoff's New York Times bestselling book "Love for No Reason." She collaborates closely with www.mediaimpact.org to create media for social change, and brings teens from Israel and Palestine together with www.creativityforpeace.com under the motto "An enemy is a friend whose story you have yet to hear." In her role as the architect and director of HeartMath's HeartMastery Program, she speaks to people all over the world on how to access heart intelligence, in order to receive the benefits of the heart's impact on their relationships, health, performance, creativity, contribution, legacy, and the building of a global culture of peace.

Unusual Story About the Author
Very few people know that my husband won't eat cheeseburgers, just so that he can kiss me! "Why?" you might ask? I can become a wild werewolf if my lips even come into contact with a cheeseburger eater. Yup- it's true. I was born with an extremely rare and unusual allergy that is triggered by mixing proteins like meat and dairy in a meal- or kissing someone else who has. One of the things that makes this allergy all the more mysterious is that it doesn't impact me the way most allergies impact most people. Sure I can get horrible hives and a runny nose. But unlike my father's deathly allergies to flat fish and bee stings, for which a quick shot of adrenalin would do the trick, in my case mixing meat and dairy actually changes the way my brain chemistry works for more than four days and there doesn't seem to be any antidote. These brain chemistry changes make me paranoid and give me hallucinations (not the fun kind). Needless to say, i do all I can do to avoid having this experience! Restaurant eating off of grills that are never cleaned? Traveling to foreign countries where the ingredients of food are in Greek or Russian and cannot be deciphered? You have no idea the nuisance this can be! When I travel, I travel with an extra suitcase full of what we affectionately call "shev-edible" food. I once consulted a cherished spiritual mentor about this issue, fully expecting him to give me some protocol to put myself through to overcome and be free of this nuisance allergy once and for all. His answer? "Thank God you figured out what was causing the problem! Best to avoid mixing meat and dairy!" All kinds of theories abound, about it being some Jewish past life (since eating meat and dairy together is not Kosher in that religion), or a way to get attention (there MUST be a better way to get attention?!), or… you can come up with your own. What I have come up with is that I am truly grateful:
1) to have known the fear, terror, paranoia and confusion caused by a simple change in physiology, because it has given me enormous understanding and compassion for the suffering of others and taught me always to question my perceptions and be open to new ways of seeing things.
2) to know the contrast between extreme states of suffering, and the deep peace and joy of the heart of love, and to have one simple choice I can make every day (NOT to eat cheeseburgers!) that says to my subconscious and the universe "I choose love!"
3) that I have a husband who loves ME more than cheeseburgers!
**********
The Customer Conundrum
By Gary L. Smith
Book Description
As consumers, we all have stories to tell about poor customer service.
The rude teller at the bank who's slow and grumpy
The website at your favorite store where it's impossible to find the one 
product for which you're desperately searching
The computer technician in India who barely speaks English
Waiting on hold for an eternity until you finally get through the tele- 
phone queue, only to encounter a customer service person who can't help you 
Virtually every individual I've met has a bad customer service experience to share. 
Here's the $64,000 question: 
If, as consumers, we've had one or more bad customer service experiences, why, as business owners, do we not do something to insure that our customers never have any reason to tell negative stories about us and our organizations?
In answering this question, we must be mindful that, thanks to the Internet and social media, the impact of customer dissatisfaction can be felt far more rapidly and broadly as people share negative experiences with their friends and business and personal networks. 
This book provides many of the critical answers you've been seeking. Contained in the pages of the printed or electronic document you now hold in your hands is a healthy dose of my "secret sauce" for creating an organizational culture that will:
Delight customers and transform them into advocates – sales people – for your business
Give you all the leverage you need to thoroughly outsmart and confound your competition

About The Author
Gary Smith is a consultant, seminar leader, professional speaker, coach on personal and business development and operations, and our founder and president. Gary Makes Facing Challenges A Positive And Fun Experience.
Gary shares his expertise and professionalism with our clients and offers over 30 years of experience as a problem solver and visionary leader. People are inspired and motivated by Gary's insights in the areas of human behavior and business dynamics. He has a keen ability to simplify, communicate, and apply effective strategies for creating positive, profitable, lasting results. Gary combines the elements of entertainment, education, and empowerment to lead the way to optimized performance.
Gary is an accomplished business professional with 30+ years of technical and executive experience with some of the world's most prestigious and innovative companies. For many years, Gary worked in key positions, from Project Manager to Vice President and General Manager, increasing productivity, performance, and profits at all organizational levels. His industry background is diverse and includes such organizations as Caterpillar Tractor Company, Pitney Bowes, Ethyl Corporation, Johnson and Johnson, and Becton Dickinson and Company.
Gary received his BS degree in Manufacturing Engineering and Technology from Brigham Young University and his MBA in Operations Management from Rensselaer Polytechnic Institute.
**********
A Disturbance in Time
By Ron Jayes

Book Description
In this disturbing, exhilarating debut novel, three apparently unconnected events and places are all mysteriously bound up across time and space…
In 1668, in an isolated community in the wilds of Exmoor, (in the South West of England) a poor peasant family is destroyed by a psychotic witchfinder, accidently leaving just one family survivor. More than three-hundred years later, the crew of HMS Leopard (a British Navy vessel) rescue the two female survivors of a shipwreck off the coast of East Africa. And at the beginning of the new millennium three geeky lads experiment and build a computer during their summer school holiday and end up with much more than they bargained for as the events become related. Part fantasy, part thriller, this is a powerful novel that asks profound questions about the nature of destiny and responsibility, power and love.
Unusual Story About The Author
Let me set the scene – it was the late 60's, I was driving to work in my very first car – a dark blue (very much) used Ford Anglia. It was only a few days after I had upgraded from a motor bike and the thrill, the opportunity to move about, plus the unique sensation of not being frozen was wonderful. The place was Leicester, England and it was a winter's morning of very dark, miserable, "heavy" weather and to ice the cake, it was raining – throwing it down!
As you can see, I wear glasses, to correct short-sighted vision, (not quite Mr McGoo, but not too far off). I had the heater turned on to the noisy maximum in the car (it was a state-of-the-art two speed heater – 'on' or 'off'), and the windscreen wipers swishing about like demented fish.
Then, I can remember thinking, "This is easy, I'm not getting wet and cold and I can see a little better through the drenched windscreen than I could without my glasses," And for some unknown, stupid reason I pulled my glasses off! I had a job seeing the windscreen, let alone see through it. I hurriedly tried to put my glasses on – and dropped them!
Luckily, every other driver had stopped because of the rainstorm……
**********
Living With Your Past Selves
Spell Weaver Book 1
By Bill Hiatt
Book Description
Taliesin Weaver just can't catch a break. The girl he loves he can't have. The girl who does love him he can't bring himself to love. Ever since he suffered a nervous breakdown four years ago, he's had a grand total of one real friend. Even his parents don't really understand him.
Oh, yeah, Tal also has one other problem: someone wants him dead. The nervous breakdown wasn't really a breakdown; it was Tal remembering all of his previous lives, especially his life as Taliesin, King Athur's bard. Four years later, an apparition predicts Tal's death. A shapeshifter disguised as Tal's best friend tries to kill him. He and some friends are thrust into Annwn (the Welsh Otherworld) and only barely escape Morgan le Fay. A secret enemy even more powerful than Morgan wants him dead. And that's just during the first month of school!
Now more than ever, Tal needs that break…because if one doesn't come along soon, he and everyone he cares for could end up dead.
 About the Author
Bill Hiatt has been teaching English at Beverly Hills High School since 1981. Although teaching has been and remains his first love, he has also been drawn to creative writing of various sorts. From high school on, he wrote short stories, a little poetry, and an earlier novel, finished in 1982. Then the demands of teaching kept Bill away from writing for many years, but the stories within him eventually could not be denied any longer, and Living with Your Past Selves, is his first published novel.
Bill's ancestors came from a wide variety of European backgrounds, with Celtic groups (Irish, Scottish, Breton, and, as you might guess from this novel, Welsh) being the most well represented. His ancestors settled in America long ago, though, some of them as early as the colonial period. He is a third generation Californian who grew up and still lives in the state.
Unusual Story About the Author
Though I haven't had romantic mishaps quite as dramatic as those of my main character, I have had my share. Nobody knows this, but when I was in college I took a young lady I was very interested in at the time to a showing of Franco Zeferelli's Romeo and Juliet, at that time just about the best date movie available. All was going well, and the time came to reach over put my arm around my date. It was then I discovered that I couldn't move my arm! Some combination of spilled soft drink and old varnish on the left arm of my seat had created a primitive adhesive. I thrashed around for a while but remained firmly glued. By the time I finally liberated myself, my date thought I was insane, and the moment had clearly passed. Sigh!
Book Link: http://amzn.com/B00987M4CI
Website: http://billhiatt.com/
**********
30 Thoughts From a Christian Yogi
By Kara C. Adams

Book  Description
What is Christian yogi? Can a person be both Christian and a yogi? Isn't devotion to yoga contrary to practicing Christianity? Adams' brief but powerful work provides us with a lens through which we can observe just such a person.
Throughout, we see that, not satisfied with settling for less than all she can squeeze out of this life, Adams stretches herself, her beliefs, and her spirit, as she demands fullness, presence and truth. To seek this in oneself and in others is a hallmark of the devoted yogi. The writings are strategically placed with beautifully captured images. This book will encourage your thoughts to go beyond the physical, give insight on perceptions of life during trying times, challenge limitations you may have, and keep you coming back to read over and over again.
Throughout, we see that, not satisfied with settling for less than all she can squeeze out of this life, Adams stretches herself, her beliefs, and her spirit, as she demands fullness, presence and truth. To seek this in oneself and in others is a hallmark of the devoted yogi. The writings are strategically placed with beautifully captured images. This book will encourage your thoughts to go beyond the physical, give insight on perceptions of life during trying times, challenge limitations you may have, and keep you coming back to read over and over again.
Throughout, we see that, not satisfied with settling for less than all she can squeeze out of this life, Adams stretches herself, her beliefs, and her spirit, as she demands fullness, presence and truth. To seek this in oneself and in others is a hallmark of the devoted yogi. The writings are strategically placed with beautifully captured images. This book will encourage your thoughts to go beyond the physical, give insight on perceptions of life during trying times, challenge limitations you may have, and keep you coming back to read over and over again.
*****
About the Author
Kara loves writing, God, her kids, yoga, people, and LIFE! Her books captivate you with powerful thoughts and vivid descriptions. '30 Thoughts from a Christian Yogi' is her first published book. Until this moment, she wrote for magazines and blogged. Her inspiration to write grew more when her father was on his death bed, he told Kara that her writings were good and she should write a book. Kara is ecstatic that her passion has now become reality.

Unusual Story About the Author
Nobody knows this about me, but I secretly wanted to run away and join the circus as a child. I dreamt of becoming a clown/acrobat. This was prior to scary movies making clowns out to be the bad guy. Reminding people how to smile and laugh was one of my favorite past times. I practiced juggling, purchased magic tricks, and took several spills on a uni-cycle. My parents always found me up in the trees attempting to get over my fear of heights. Years were devoted to gymnastics, so that I might gain balance and prepare for stunts. One year my sister made a clown suit that I performed in during a mission trip to Mexico.
There's a lot to be said about a girl that paints a smile on her face, wears a red nose, makes animals out of balloons, and can make her thumb disappear… All to see you smile, or at least brighten a child's day. To this day, I adore going to the circus.
**********
The Stolen Dragon of Quanx:
The Eyes Trilogy
By Becca Mann

Book Blurb
As Kale surveyed the others she realized that they looked nothing like a rescue party.  It seemed impossible that these four kids would be able to save their beloved island from complete chaos.  For the first time since Pejjenvek had appeared to her, Kale was terrified.  The reality of the situation hit her even quicker and stronger than Karl's sword had cut across her eye. Until now, the journey had seemed like some distant adventure filled with action and glory.
Kale was slightly surprised that it hadn't hit her until now.  She had been stuck in those dark and rank tunnels for several days, she had seen people killed, she had nearly lost an eye, her sister had been captured, and a dragon had haunted her dreams with fear and destruction.  However, none of that fear compared to what Kale was experiencing at that moment.
It wasn't only fear for herself (though that was a large portion of it), but it was also fear that the sacrifices would be for nothing.  She was frightened that Winikona, Alika, and Luno's sacrifices wouldn't be worth it.  If the ragged group of children failed, everything was lost.  Kale suddenly felt light-headed as the weight of the situation crashed onto her shoulders.
About The Author
Becca Mann is a 17-year-old fantasy writer who likes chocolate milk, Broadway Musicals, and reciting digits of Pi. Becca has traveled and written in six of the seven continents.  She now lives in Baltimore and is a member of the USA Swimming National Team.
Becca started writing The Stolen Dragon of Quanx on her smartphone when she was eleven years old.  Becca heard that her bio will change dramatically as her career advances, but for now she's stuck staring at a black line at the bottom of the pool, creating ideas for her next book while simultaneously wondering what life will bring.  She's often accused by parents, teachers, and coaches as "living in Quanx."
Couple articles on Becca Mann
Twitter – @beccamannauthor
**********
10 Stacks To Success:
How to Achieve Success One Goal at a Time
By Jerome Jay Isip
**********
Searching for a NEW way to get motivated? As the title implies, "10 Stacks To Success" is this generation's guide to discovering that there are no limits. Unleashing the power of your own creativity can be a challenge. But there is nothing more rewarding than opening up all of the potential you that you have had inside of you the whole time. More confidence, more understanding, and more freedom than ever, are yours for the taking. This book can be the starting point for the lifestyle of your dreams, no fine print, no asterisk, no B.S. With this simple step-by-step guide, you will find the inspiration you need to embark on an adventure you never believed possible.
Some of the techniques in this guide include:
Learning how to properly set goals and knock them down one by one.
Converting those ever-longing dreams into reality.
Overcoming fears that hold you back from moving forward in life.
Understanding the true meaning and purpose of your life.
Developing a positive and productive mindset.
 More About the Author
Author Jerome "Jay" Isip certainly is equipped to write about the steps to success as he has experienced success in several areas of life. A professional Mixed Martial Arts fighter for 12 years, Isip owns a salon and teaches barbering, owns a fitness facility, an investment company involved in e-stock trading, and is an app developer. Before taking the first step to a very successful life, Isip took several side paths – some setting up major obstacles that had to be overcome. He repeated his senior year of high school, failed in business, went deep in debt, fell into alcoholism, and lost many professional fights – some to the greatest fighters known today. "Through these hard situations, I have physically and mentally rewired my brain to react differently in life to make things positive and find the ways to make things go my way," says Isip. "I escaped from the Black Hole and fulfilled my dreams."
After leaving all hardships in his past, Jay set and attained several major goals that led to a successful and contented life. He then decided to write a book to share with everyone the actions that worked for him. The result was 10 Stacks To Success: How to Achieve Success One Goal At A Time, released in November 2014, which Jay describes as "the starting point for the lifestyle of your dreams." Isip says his success in life has also been influenced by such writers as Bob Proctor who wrote "Law of Attraction," Abraham Hicks and Napoleon Hill.
"Jerome Jay Isip is full of determination and his energy is contagious. He inspires with not only his words, but his actions. You will not get through this book without feeling a boost and the inspiration you need to take action. He is a powerhouse leader and is not afraid to tell you like it is. He has lived it and he is willing to share it. There are no more excuses. If you are ready to make changes in your life, get this book! "-Misha
**********
Beautiful Evil Winter
By Kelly K. Lavender
Book Description
Beautiful Evil Winter, a Russian Action Thriller, earns a list of accolades including an Eric Hoffer Award for "…writing of significant merit…" and a Readers' Favorite International Book Award. The novel takes place in the 1990s after the fall of the USSR, a time reminiscent of the unforgiving, gunslinging days of the frontier west. A couple weathers a hellish adoption eventually as a Mafia target in this chilling yet heartwarming odyssey. Beautiful Evil Winter is an epic story about the human capacity for hope, the traumas that shape our lives and the hardship we'll endure for love.
About The Author
Add fiery hot spice to a wintry day with Beautiful Evil Winter – part Suspense, part Romance Sizzle and part Thriller. A Multi Award-Winning Novel now bargain priced at just 99 cents!!
My fascination with fiction began in middle school when I entered a book-reading contest and won. As an ardent fan of the resonating narrative and the cliffhanger, I decided to dedicate myself to becoming a skilled writer. When college professors spotlighted my writing in the classroom, it anchored my interest in becoming a novelist. I continued to pursue my education at UCLA where my writing earned praise from an award-winning author. Of equal and enduring importance, in my life, is a passion for horses. As an avid, lifelong equestrian and horse owner,I now live on a ranch with my family,which we share with a menagerie of four-legged friends.
Unusual Story About the Author
Nobody knows this but in the winter months, I crave chocolate-covered pecans and almonds. I stuff my cheeks at regular intervals daily. Discipline disappears–I eat like a ravenous squirrel. Even the 13 mile one-way trip to obtain my stash doesn't deter me.
**********
The Shepherd and the Princess
By Gary L. Smith

The Shepherd and the Princess is a book about learning to dream and then systematically removing the barriers standing between you and the life you've always wanted to create for yourself and your loved ones. This ancient story is full of true gems and "nuggets of gold" that will propel you toward the attainment of your deepest desires!

Author, Empowering Consultant, Coach & Speaker Helping You Reach For New Levels Of Performance & Success. Gary is a businessman and business owner with over 30 years of experience in leading business organizations, developing people, and helping them both achieve their dreams. He has a proven track record of success in helping both businesses and individuals grow and prosper.
**********
I Have the Power:
Unlocking Your Potential
to Change the World
By Nkandu Beltz
I Have the Power is the story of an African child, born in a remote area in Zambia. It follows the life of Nkandu Beltz and the challenges of being born a girl in a Southern African country. It describes the realization she reached in her life that she has the power to make a difference and that no one can suppress her integrity simply because she was born a girl. This is her journey as a philanthropist, social change-maker and Young Social Pioneer in her new home country, Australia. The book will inspire you to strive for greatness and unlock your potential to change the world by performing little acts of kindness and challenging your beliefs on leadership.
About The Author
Nkandu Beltz is an author, philanthropist, social change maker and lover of humanity, who has worked in the not-for-profit sector for over 15 years.
 Nkandu is very passionate about youth development and helping others. She is devoted to making a lasting change and helping people to live a better life.
 Nkandu initially started out as a girl child advocate in Zambia, advocating for girl child rights. Nkandu has a background in Journalism and News Writing, worked for the Ngami Times in Botswana and was trained as a peer educator by the Botswana National Youth Council as a peer councillor in matters related to HIV/AIDS.
 She has worked with Save the Children Australia and was an executive member with the United Nations Association of Western Australia.
She founded 'Nkandu's Cultural Night' and 'Kununurra Youth Development Program'.
 In 2011, she was chosen to be an Australian Youth Representative to the 'Commonwealth Heads of Governments Meeting' and was later asked to present the Commonwealth Youth Forum Communiqué to the Foreign Ministers meetings chaired by our then Foreign Minister Mr Kevin Rudd.
She has worked across cultures and produced her own lunch-time show with Warringarri Aboriginal Radio Station in Kununurra as well as producing content for ABC open rural in WA. She was chosen as a Young Social Pioneer by Foundation for Young Australians in 2012.
As a fun, free spirited person, she went on to develop YEPA, Youth Empowerment Program Australia, offering skill based mentoring to young people with the help of local service providers.
She was awarded the Pinnacle Professional of the Year award by 'Continental Who's Who' for her dedication to professional excellence.
 Nkandu participated in the 'Australian Futures Project' in Canberra in 2013.
She was the 2013 Creative Innovation Scholarship winner and Ambassador for Unleashed Youth Summit. She is an ambassador and mentor for STEMSEL youth (Science Technology Engineering Mathematics and Social Enterprise Learning).
In June 2013 Nkandu was invited to sit and interview his Holiness the Dalai Lama during the Young Minds Conference.
 Nkandu recently published her second book, 'I Have The Power, Unlocking Your Potential To Change The World'. She is currently filming a TV series 'Home is Here'.
She has had numerous engagements with secondary schools and Universities as workshop facilitator on various topics.
Nkandu was asked to be a 'HeForShe' Leader in Australia, promoting gender equality and is a member of UN Women. Ms Beltz is supported by Nicky Carp, UHG, Jan Owen, FYA and Garry Gaffney, CEO of Shire of Wyndham East Kimberley.
 Nkandu has developed projects that have been successful to the community. Her programs cover an array of sectors from media arts to creative arts, in an aim to break social and cultural barriers between young people and helping them to unleash their brilliance.
Something Unusual

I find that when I'm washing dishes or taking a shower, great ideas start to flow.
**********
Death of a Diva:
From Berlin to 

Broadway
By Brigitte Goldstein
A veteran actress's brutal murder at a Broadway theater in 1941 sets off a police investigation that reaches back to pre-WWI Vienna and 1920s Berlin in Brigitte Goldstein's densely plotted noir mystery novel, Death of a Diva.
In 1941 New York, the murder on Broadway of Stella Berger, famed star of screen and stage of Weimar Germany and outspoken critic of the Nazi regime which had forced her into exile, sends shock waves through the American public.
The police act quickly, and the prime suspect, an emigrant street musician, is tried and put on death row. But Misia Safran, a young Jewish refugee from Germany and part-time employee at the theater who becomes inadvertently involved in the investigation, is haunted by the possibility of his innocence and a suspicion that there's more to the case than meets the eye.
Determined to uncover the truth, Misia delves into Stella's background. She patches together the life of the revered actress from testimony by those who had been closest to her throughout her rise to stardom.
From accounts of her humble origins in a Viennese ghetto to her rise to the pinnacle in the acting world of 1920's Berlin, to her battle with Nazi propagandist Josef Goebbels, emerges the portrait of a woman of great strength of character and resolve, albeit one that conceals a vulnerable side which ultimately may have been the cause of her undoing.
As Misia cuts through a bewildering thicket of lies, hidden agendas, and deceptions, she is met with intimations of a deep secret in Stella's past, evidence of which may be stored in the vault of a Swiss bank. If made public, this secret could provide the clue to the mystery, but could also destroy the star's carefully guarded public persona.

Brigitte Goldstein is a native of Germany and has had a lifelong passion for literature and history. As an undergraduate at Towson University in Maryland, she focused on both areas with particular emphasis on the development of the culture and civilization of Western Europe from the Early Middle Ages to modern times. She went on to graduate studies at New York University in European intellectual and social history as well as the history of modern Germany, for which she earned a Ph.D. degree. Before coming to the United States, she studied at the Sorbonne in Paris, France, and received a certificate in the study of French Civilization in the areas of the literature, history, philosophy, and art of France from the medieval to the modern period. She has taught college-level courses in Western Civilizatio
n, European Social History, and the History of European Women.
In the course of her studies, Brigitte developed a particular interest in the mentality and living conditions of ordinary people in the past and the influence of historical forces on their lives that lie beyond their control. Dissatisfied with the trend in historical studies of applying prefabricated paradigms to the past made to serve as procrustean beds into which historical events are made to fit, the idea ripened in her mind to combine her twin interests and put the story back into history through the writing of fiction. A vivid narrative of the trial and tribulations of fictional, yet flesh-and-blood characters within a particular historical setting which faithfully reflects the events, customs, way of life and thinking of the past and peppered with all the dramatic elements of love and friendship, conflict and betrayal, she concluded, was the exciting stuff of historical fiction into which she could pour her creative juices and a wide readership could enjoy.
**********
The Magic Poof By Stephen Hodges
Book Blurb
Best friends are always the ones who embrace your differences and love you no matter what. And, with the best of friends, you become inseparable. That's very true for Ange-Marie. Her best friend is attached to her, literally! The Poof is fun, bold, and mischievous. He also happens to be and Ange-Marie's hair, and he sits right on top of her head. His playful and magical nature will take her and her friends on new adventures in this picture book series by Stephen Hodges. No world is off limits, and everything is possible with the Power of The Poof!
*****
About the Author
Stephen Hodges had always planned to go to medical school. Both of his parents worked in health related fields and he wanted to do them proud. In high school though, he gravitated toward the theater crowd, and in college, he couldn't stay away from the film club. Stephen decided his true passions were different cultures and working in a creative environment. After many years helping other to fulfill their visions, Stephen decided to take a crack at being a creative himself. He was inspired to create a character while playing with his wife's hair at the breakfast table. And poof! The "Magic Poof" was born. Stephen is now hard at work on several original television projects as well as "The Magic Poof" animated short. He lives in Los Angeles with his wife Ange-Marie, and their poofy dog, Buttercup.
**********
9: Based on a True Story

Book Description
Of all the possibilities of her predictable life in Spokane, abruptly meeting the man of her dreams was the least bit expected for Nikki. Brad, a man of seductive quality, seizes control of her mundane lifestyle and soon they embark on an exotic life together. That is, until she is faced with the suspicion that not everything about her new love is what it seems. After nearly a decade of deceit and brutality, a crushing blow is made in an attempt to end her freedom and erase her existence entirely. Will she escape from his hands in time? Or will Nikki be doomed to become Brad's next victim? Follow this true story as Nikki takes the road less traveled in her face-off with a sociopath—battling against his deep desires for sexual exploitation, wealth and ultimately power.
**********
What Casts The Shadow?
(The Edge of the Known Book 1)
By Seth Mullins
Book Description
Brandon Chane and his closest friend, Tommy Visconti, are both exhilarated and a little daunted by the power of the music that they've begun to create together. Finally, they've found an outlet for all the troubled feelings inside that might otherwise push them over the edge. The force and scope of their joint creation grows with virtually every rehearsal and performance. But can any of this sustain Brandon through the darkness of his personal world, or has he already strayed too close to that edge?
When he meets his mentor, Saul Mason, a healing journey begins, one that forces him to question the beliefs that he has thus far lived his life by as well as his very identity as a creator and a human being. This path could transform the darkness that has been dominating his physical and spiritual existence and thwarting his higher destiny as a musician and communicator. His voice is needed in the world. This work could be his salvation – provided he doesn't destroy himself first.

  About the Author
Seth Mullins first conceived of his dream to write novels in his early teens, and this one desire has stayed with him throughout all the other myriad twists and turns of life. His inspirations include methods of inner exploration such as dream-work and shamanism and, particularly in his recent books, his experiences as a songwriter and performing musician. He studied creative writing at Santa Fe Community College in New Mexico and Lane Community College in Oregon. Seth currently lives in Vermont, where he is working on the final novel in The Edge of the Known trilogy, Humanity's Way Forward.
 Unusual Story About the Author
*****
A Visitation of Song
When I moved from Vermont to New Mexico via a Greyhound bus in 1992, I was already steeped in a lot of lore about shamans and their sacred songs. This had recently merged with my other great passion of that era: rock'n'roll mythology. Jim Morrison claimed to have been visited upon by the spirit of a dying shaman on a stretch of highway between Albuquerque and Santa Fe when he was young.  In his early twenties (as I was, embarking upon this odyssey) this shamanic spirit was allegedly the source of a host of songs that Morrison "heard" while he was living on a rooftop in Venice Beach, California.
There is definitely some mystical mojo smoking through the New Mexico air; while I was there, many others whom I knew agreed with me when I mentioned it. There is a feeling like the very edges of augury, as if the natives never forsook the land, only their physical bodies; and they clamor constantly to those discerning enough to hear them.
And my psychic and emotional state was like a raw nerve. One night I was moved to write a poem about this exotic and mystical land surrounding me. Intense emotions disturbed my sleep, and in the morning I decided to call in sick to work. I drifted around my little box apartment alone, exploring all kinds of unfamiliar sensations and perceptions. Then I felt an itch to play, and took up my guitar to give myself an outlet.
But I ended up not playing alone. A group of Native Americans (I confided, to the few friends to whom I ever told this story, that it felt like about twenty of them) chanted all around me in the tiny space. This is my real-life 'ghost story'. Moments later, that chant tingled its way through my vocal chords and moved me to sing along. I was like a flute in the hands of the Piper, great god Pan who ignites in us those passions and longings for which we will never find names.
This chant not only wedded perfectly with the primitive riff that my hands were plucking out – through no conscious design of my own – but utterly suited the rhythm, cadence, and spirit of my poem from the night before, casting that writing in a precognitive light – unconscious anticipation of the sacred song that was to emerge.
I had spent so much of my young life running, but the song from the depths had finally caught up to me. And the native spirits, having delivered their gift to me through the veil and across the ages, left me alone in silence when the song was done.

**********
The Economics of Place:
The Value of Building
Communities Around People
About the Book 
One of the rewarding things about working in local communities is that you get to meet some remarkable people along the way. When you combine innovative thinking with people who are passionate about the places where they live the results can be extraordinary.
Our latest effort at the League to illustrate the power of people and place is the book The Economics of Place: The Art of Building Great Communities. The book is a mix of economic strategy, cultural enrichment and human triumph. The stories in the book and the lessons that they provide are inspiring. I am grateful to be part of the team that sees the power in these stories and works to drive the critical concepts of placemaking forward so that everyone can live, work, play and learn in better communities.
This is the second time the League has dipped its toe in the publishing waters. We published our first book in 2011 and lucky for us- you liked it! That book, EoP: The Value of Building Communities Around People, includes essays from yours truly and several of our partners who spearhead important advancements in city building. Authors include Carol Coletta, now with the Knight Foundation, Chris Leinberger from LOCUS and Lou Glazer from Michigan Future Inc. They introduce readers to many new ideas about building competitive cities and affirms some old truths about the importance of communities. The ideas in the first book are as relevant today as they were in 2011. The book continues to provide insight into the place-based policies that we advocate at the League.
This book is, dare I say, even more ambitious than the first. If the first book answered the question of "why", the new one sheds light on "how". We cover over a dozen community placemaking programs in detail.
If you're interested in a post-industrial reclamation site then you'll want to review the piece on Marquette, a mining town on the shores of Lake Superior. The chapter shows how Marquette leaders continue to overhaul huge swaths of abandoned property and create great spaces for everyone in town.
If you want to learn about how the local food movement can spur economic activity in rural communities then read the chapter "From Great Lakes to Great Grapes". The chapter details the tremendous growth in agritourism in southwest Michigan, including 18 new businesses and over 100 new jobs for the area.
If you want know how cultural activity can stimulate growth then check out "Return of the Last Picture Show" to see how the Traverse City Film Festival is shaping change. In 2013 the TCFF sold 119,000 admissions at over 100 screenings and amassed over 1,500 local volunteers. TCFF leaders have pumped millions of dollars in proceeds back into the local economy to support cultural programs in schools, historic theaters and a burgeoning comedy festival.
For an inspiring story of how a successful local business with a commitment to the community acts as an incubator for entrepreneurs read the chapter on Zingerman's in Ann Arbor.
About the Authors
Dan Gilmartin
Executive Director & CEO
Dan Gilmartin is the executive director & CEO of the Michigan Municipal League. Through his work with communities, Dan is recognized as a national leader in the fields of urban revitalization, placemaking, local government reform, and transportation policy. Under his leadership, the League was recognized by Crain's Detroit Business as a "Cool Place to Work" in 2011. Model D Media recently referred to him as "an urban thinker with an eye for the small, oft-unnoticed changes that can make 'places' out of streets and buildings."
Dan serves as a member of the Michigan Future, Inc. Leadership Council and on the Placemaking Leadership Council.  He recently served as a member of the board of directors of the National League of Cities.  Prior to his current position, Dan served for four years as the lead advocate for Michigan's communities in Lansing and in Washington, where he concentrated on a number of key issues including transportation, land use, and urban redevelopment.
In 2010, Dan added radio talk show host to his resume as host of The Prosperity Agenda on News/Talk 760 WJR, which is Michigan's highest-rated talk station and can be heard throughout the Midwest and Canada.  He is a frequent blogger and a contributing author to the books The Economics of Place: The Value of Building Communities Around People and the recent followup Economics of Place: The Art of Building Great Communities.  Dan is a frequent speaker on matters pertaining to cities and villages. In 2012, he was selected as the Strategic Association Leader of the Year by the Michigan Society of Association Executives.
Dan is a Michigan kid, a Detroit native (and booster) and currently resides in the historic downtown of Northville, Michigan with his wife Lori and two young sons.
Dan's blog: Economics of Place
Little known fact:
Dan possesses an encyclopedic recollection of lines from movies about the mob.
**********
Colleen Layton
Director, Policy Development
Colleen Layton has had the privilege of working at the League since 1991, previously serving primarily as the manager/director of the information and policy research department.  Over the years she has also worked closely with the Elected Officials Academy board.  Since 2005, she has served as the secretary/treasurer of the Michigan Local Government Management Association.
Since January 2010, in the newly created position of director of policy development, Colleen has had the opportunity to focus time and effort on leveraging the League's policy goals not only to our members, but to other organizations and groups around the state.
Current and future projects center on the eight assets of the Center for 21st Century Communities that can demonstrate measurable economic growth and output. She received her undergraduate and graduate degrees from the University of Michigan in Ann Arbor.
Little known fact:
For the last 24 years, Colleen has been meeting every Sunday with a group of women for coffee in downtown Ann Arbor.
 **********
Elizabeth Philips Foley
Writer
Elizabeth Philips Foley is also published under the name Elizabeth Philips Shaw, as co-author of The Lone Wolverine: Tracking Michigan's Most Elusive Animal(University of Michigan Press, 2012). It might seem odd that her writing credits run the gamut from economic revitalization strategies to nature and wildlife management…but this former environmental journalist believes one of the best ways to save our wild areas is to end urban sprawl by creating high-quality sustainable urban centers.
An avid outdoors junkie, she has cycled across Michigan from east to west and north to south; helped build and maintain backcountry trails in Arizona, Washington, Idaho, and Scotland; worked with Earthwatch in Ecuador; and hiked and backpacked hundreds of miles over the past two decades.
Little known fact:
Not surprisingly, Liz has flat feet and does not own a pair of high heels.
**********
It Starts With a Kiss By SN Weddle
23rd of November, 2014
Book Description
Jennifer Green deserves better from life. She's pretty much done everything a loyal dutiful wife is supposed to, and yet only has a cheating husband and an empty home to show for it, her daughter having recently departed for a media career in New York. If only I'd done this or that, she keeps thinking to herself, taking comfort in the image of her ideal fantasy man who regularly haunts her dreams.
About The Author
SN Weddle has worked for BBC TV as a Producer on both prime time and daytime TV, including numerous make-over shows, and currently lives in Sutton Coldfield in the English Midlands.
Unusual Story About The Author

On Becoming A Woman
When you embark on your first novel the most commonly given advice – apart from, don't do it – is, write about what you know. So as a middle aged, reasonably well adjusted, English man what did I decide to do? I wrote as a glamorous young American woman on the verge of a nervous breakdown. How the hell did that happen, and how has my literary sex change affected me since?
In the first instance, I'd wanted to write a book about facing a mid life crisis. I'd just hit 50, and was relentlessly heading toward the end of my career at the BBC as a TV Producer, a big part of how I'd defined myself during the previous twenty five years. I was often referred to as, Steve from the BBC, but that was about to be taken away from me. So who was I, and what was I about to become, and would I have a second chance to re-invent myself in this next stage of my life? After all 50 had become the new 40, so I had just enough time to have one last shot at success, and the prospect both excited and frightened me.
I had always wanted to be a published writer, having made two attempts in my late twenties and early thirties at writing books for children, plus a radio play, also aimed at young people, all without success. Now there were no more excuses – I had the time and financial security to write a book that reflected some of my thoughts about youth, ageing and the pain of lost love. I considered myself far too boring to be the inspiration for the lead character in the Book. Plus I wanted something that would resonate with the largest number of people possible – in other words, a best seller – not some angst ridden literary piece of self indulgence which nobody would ever read. And above all, I wanted it to be fun – a real romp, not always the first requirement of a literary masterpiece.
So I had my theme – getting a second chance in life – because that's what hitting 50 can so often can be about. As I began to look around me it quickly struck me, that when it came to re-invention it was mostly women who were doing exciting and extraordinary things, like rescuing lost and mistreated animals, learning foreign languages, setting up new businesses or daring to have relationships with men half their age!
Meanwhile, their middle aged male counterparts, more often than not, appeared to be slipping comfortably into a far less demanding lifestyle of watching sports on TV while meeting up with friends at the local bar, happy to go with the flow of getting old. From what I saw, it was women who had all the get up and go, raging against the dying of the light by doing crazy stuff.
So that was my thinking in making my lead character female, and I would write about this woman as an impartial observer, narrating the story in the third person in a kind of Jennifer did that, Jennifer did this kind of way. It would be no problem at all as authors have to write both sexes regardless of their own gender, unless you are setting the story in a prison or a monastery. And besides, women are far more interesting to write about, possessing a richer, more visibly nuanced emotional life than men.
It took me years rather than months to complete my story, and once finished, I submitted it to the Cornerstones Literary Agency in the UK, who, for a not unreasonable fee, provided me with an in depth analysis of my effort. And although Susan from Shropshire clearly liked the story, she had a problem with the lead female character, arguing that I was too remote from her. And Susan's solution was – that I should write the story in the first person as the woman. In other words, I should become Jennifer.
**********
No One to Trust
By Sharon Callender
19th & 20th of November, 2014
Book Description
When Jenna Havilland, the personal assistant to eccentric contemporary artist Pedro Rodriguez, becomes the target of a dangerous international art crime ring, she is forced into the crosshairs of a deadly storm and reluctantly captures the attention of notorious playboy and fine art management firm executive, Alex Quinlan, who is determined to protect her.  No One to Trust is a fast paced, edge of your seat suspense that will leave you guessing from beginning to end.
Unusual Story About The Author
I'm a terrible parallel parker.  I'm the person who will park blocks away from my intended destination because parallel parking is something I try to avoid like the flu.  Nobody knows this but on the day of my road test a fire truck en route to an emergency interrupted the parallel parking portion of the test.  I had to pull over before completing it.  Needless to say, I had an incredible stroke of luck that day because I passed!
*****

More About The Author
Romance author Sharon Callender is a card carrying member of the hopeless romantic club and started reading romance novels way too young.  She loves crafting characters that are unraveled by love. Their predictable lives are thrown into beautiful, passionate chaos when love unexpectedly arrives.  Her novels are a delicious blend of spicy and sweet, a sprinkling of suspense and adventure, and of course, a happy ending.
Book Links:
**********
9: BASED ON A TRUE STORY
E. James
17th of November, 2014
Book Description
Of all the possibilities of her predictable life in Spokane, abruptly meeting the man of her dreams was the least bit expected for Nikki. Brad, a man of seductive quality, seizes control of her mundane lifestyle and soon they embark on an exotic life together. That is, until she is faced with the suspicion that not everything about her new love is what it seems. After nearly a decade of deceit and brutality, a crushing blow is made in an attempt to end her freedom and erase her existence entirely. Will she escape from his hands in time? Or will Nikki be doomed to become Brad's next victim? Follow this true story as Nikki takes the road less traveled in her face-off with a sociopath—battling against his deep desires for sexual exploitation, wealth and ultimately power.
httpv://youtu.be/TmQM7uQnLBQ
**********
What Reviewers Are Saying
**********
"Powerful Story"
"Gut Wrenching"
"Twisted and Yet Fantastic"
"I know the real Nikkie and Brad. Crazy life real deal"
"A compelling albeit sometimes uncomfortable read…"
"Fascinating Psychological Thrilling Read"
**********
GOING BELOW THE WATER'S EDGE: 
PAST LIVES
REINCARNATION
INNER SELF
By Ronald S. Fehribach
14th of November, 2014
Book Description
GOING BELOW THE WATER'S EDGE    To an observer looking upon the water's surface, most of an iceberg is below the water and cannot be seen. An iceberg may have eight or nine times as much ice below the water's edge as there is above. After the military, I had plenty of military benefits to enable me to get a masters degree. I chose the area of psychology. The degree was not as important as the reason why I chose that route.
Remember that plane crash? Well, it was during a time of many other deaths. The body had been thrown through the propellers and diced up like meat at the supermarket rack. As the police body-bagged the person, I watched the dogs feed on many of the scattered remains. Approximately one year after this incident, I was flying in a plane out of Ohio. The lights flickered on and off and the pilot told the passengers not to worry. Next the engines began to reeve. Then all became deathly quiet. We were going down! As we prepared for a crash, I sat back in my seat as my life passed before me in quick flashes than in longer segments. To our benefit, I looked out the window and saw the ground approaching and the welcomed sight of ambulances and fire trucks scattered around the runway. We glided down the airport runway — we made it! The flight was later being booked to another plane, but I had enough of flying for that day and instead took a car home.
The hell had been scared out of me. The last plane crash I had witnessed made me totally aware of the potential dangers that existed, yet, the fears that I experienced during that flight opened a totally new area of awareness in me such as being fully aware that mentally we were more than the current moment: Mentally, we are like an iceberg wherein only the tip is above the water and somewhat understood. Below the water lies a mass of which we are almost not even aware of – yet it is the mass that often moves us.
Even though I'd often experienced tremendous pressures and endured unexpected crises, it took this crisis to bring about extreme pressure and fear to make me aware of its existence.
 By the time I'd hit my late twenties, I'd explored much of the world's geographical areas and observed varied social cultures. It was my desire to look behind the scenes whereby I gained an insight into understanding situations that most people have difficulty relating to. I scuba dived to explore oceans and had been sucked out of jets in airborne military exercises. Yet, the greatest exploration and adventure was awaiting — the journey into the inner self. Or as to the iceberg comparison – GOING BELOW THE WATER'S EDGE.
*
*
*
**********
More About The Author
Ronald Fehribach spent his early years growing up in a small Indiana town surrounded by lakes, rivers, and a beautiful countryside. In high school he developed a liking for drafting and entered a technical institute after graduation. He wanted to be an architect, but the assassinations of the 1960s, racial strife, and the Vietnam War lead him to change his plans.
Nobody knows this but I like playing in the dirt as I look for beautiful stones in mother nature.
**********
Balanced Effectiveness at Work:
How to Enjoy the Fruits of Your Labor
without 

Dri

ving Yourself Nuts
By Flip Brown
12th of November, 2014
Book Description
Worried or stressed about how work is a mess? Challenged by 'chronic dissatisfaction' in your career? Looking for more fulfillment without the incessant pressure to do more? I invite you to consider pursuing my new book Balanced Effectiveness at Work: How to Enjoy the Fruits of Your Labor without Driving Yourself Nuts. My goal in writing this book was to map out the ways in which I've learned – through both joyous and difficult experience – how to experience more depth, resiliency, and satisfaction in workplace roles and responsibilities. Each of the twenty-four chapters is less than four pages, so they won't hurt your brain. Although there is a sequential unfolding to the conceptual model of the book, you can open it up anywhere and find some value. I invite you to take a look at my new book! – Flip Brown
Unique Story About The Author
It was the first week of December and Tim, an old buddy from the ski industry called. He was in town and wanted to have dinner, and I was happy to oblige. After we sat down, he said "What are your plans for New Year's Eve?" "Well," I replied, "I'll probably just hang around here and see if I can find some good local music." Tim leaned forward with a twinkle in his eye. "How'd you like to go with me to see the Grateful Dead?" He knew I had a long history with those boys, stretching back some eighteen years.
"Hey, man, no one gets tickets to the New Year's Eve shows at this late date – they'll be 3,000 tribal members outside needing a miracle," I said. "It gets better," he went on. "I'm going out to sign a contract to use the official Grateful Dead graphics on our skis and snowboards, and I need your help." I had done some snowboard sourcing in Europe, and while my buddy had the skis covered, he needed my product knowledge for the boards.
Turns out that this was real, and not only were we going to get to see the Dead at the celebrated usher-in-the-New-Year ritual, we were going to be backstage! So we each cashed in a bunch of frequent flyer miles, flew First Class (of course!) and arrived at the legendary Clairmont Resort, where we found two fat envelopes with two nights of laminated "all area access" passes, and the information that our hotel stay had been pre-paid.
Getting to the Oakland Coliseum, we went past the hopeful hoards, through security, and were shown our way to a curtained-off portion at the back of the stage where we met with one of the long-term roadies who also served as the merchandizing manager. We went over the terms, got the contract to take back with us. We got to look at all the gear up close, and then we had dinner with the crew and the innumerable other members of the entourage. We got to see the night before New Year's Eve as well as the magical end-of-the year show, and it was a "pinch me" fan's dream come true. It's been too long to compile a precise review of the musical numbers and how they were played that night, but I'll never forget that unique experience when I could flash my pass and be one with the crew of one of rock's iconic musical legends.
More About the Author
"Flip Brown has had a world of varied experiences, which while they may seem a bit disjointed, have given him a rich background of experience. He has been a hardwood furniture maker, a nonprofit executive director, a windsurfing instructor, a certified pedorthist (you may have to look that one up!), a psychologist, a Fender Precision bass player, an avid organic vegetable gardner, a sauna consultant, an a cappella singer, a student in Switzerland, a beekeeper, a mobile crisis team worker, a snowboarder, and a clown diver. He achieved a childhood goal of visiting all fifty states. He doesn't eat meat but loves raw oysters. He can take a ten-minute power nap almost anywhere. As a child he wanted to be an astronaut, a nuclear physicist, or an astronomer. He has spent time alone in the bedroom where John Lennon grew up in Liverpool and two nights backstage with the Grateful Dead. He's not done adding unusual experiences to this list."
Author & Book Links
**********
Reporting Lives by Debra Pickett
11th of November, 2014
But the truth is that I know Oprah will never love my book.  (And not just for the usual reasons involving mathematical improbabilities.)  My dark, ugly personal secret — the one I had to hide from my agent and publisher and everyone else who took a chance on my fiction debut — is that I am on Oprah's enemies list.
As it turned out, he did discuss it, though.  I stuck to the rules and did not mention Oprah.  Instead, I'd carefully read Graham's book and researched his background and prepared lots of probing questions to ask about him, just him.
But he couldn't do it.  After just 18 minutes, he broke.  (OK, yes, I did happen to bring a stopwatch to track the exact amount of time it would take for this to happen because I was pretty sure it would. But still.)  And I made this the lede of my piece about him, that, over the course of our lunch together, he brought up Oprah 16 more times, which worked out to one Oprah mention per 3.5 minutes of conversation.
Apparently, he was not amused.  And neither was Oprah.
Several months later, when the newly created Dr. Phil show, produced by Oprah's Harpo Productions company, was about to premiere, I (and every other journalist in town) was invited to interview Phil McGraw.  I called the Harpo publicity department to set up the interview and was just about the confirm the date and time when I got a call from an executive there who told me the interview was not going to happen.  Because of, um, "the Stedman thing."
Now I just have to take my chances on getting my kids a playdate with the Jolie-Pitt clan and passing it off to Angelina as a possible screenplay.
**********
Damned Fools: A Revolutionary Revelation
by Joshua Holland
5th of November, 2014
I was working for TSA airport security when the liquids ban first rolled out. The endeavor was a chaotic mess and a stressful time for people on both sides of the search table. One time, the x-ray operator pointed at some battery operated object she couldn't identify and I was tasked with resolving the potential threat. So here I am digging through some woman's purse when I finally find the item – this small cylinder shaped thing about the size of a cigarette. I had no idea what it was. I carry it over and wipe it with our little wand thingy and run an explosives test on the object. Meanwhile I'm holding it up trying to read any writing on this mystery item. I had made a few trips back and forth to the search table and noticed the woman was acting strange. She was traveling with her two early teen children (a boy and girl maybe 13 and 15 years old) and was frantically trying to keep them from asking questions. She shewed them away, telling them to go on upstairs and wait for her. There I am reading this thing when I make out the faded red words, "The Rocket." It took a few seconds, but then it hit me. My heart sank. I turned around and put the vibrator back in her purse. We were both glowing red in the face and she took off upstairs. I quickly changed my gloves and walked away. The best part about the job is things may get dicey for 5 minutes, but then they fly away, and a weird story lives on.
Joshua was raised by loving Christian parents in the small central Kentucky town of Nicholasville. A good student, he played in the marching band, and spent his free time hanging with a few close  friends before enlisting in the U.S. Marine Corps after high school. Josh's 9/11 experience was unique, being on the other side of the world, camped at the base of Mount Fuji, Japan. The event would greatly change the atmosphere of everyone's military service. After exiting the Marines honorably a few years later, and unable to find employment, he decided to sign up for some college classes. Starting in community college, he would later transfer to the University of Kentucky,  earning his Bachelor's degree in Sociology with honors in 2010. Education opened a new world of opportunity, and Josh continued at UK, also earning his Master of Science degree in Educational and Counseling Psychology two years later. Joshua chose to leave school to finish his first book and begin the daunting process of finding a much needed job. "Damned Fools" was finished in about 16 weeks, but edits continued for months. The book was completely formatted by Josh's wife Taylor-Marie, whom he married in 2011. They both work for the VA Medical Center in Lexington, and bought their first home this past year. Josh and Taylor have no children yet, but live with two adorable pit bull rescues, Bishop and Juno. After finishing the book, Josh started songwriting as well, completing about 20 original songs in the past year – mostly Christian themed, but some secular music as well. He enjoys his creative talents and would enjoy sharing them with a broader audience. Josh believes Christianity is struggling to progress, facing difficult truths, and resisting the need to embrace social justice. Political ideologies are defining Christian values and America is setting the stage for escalated mindless extremism. The sooner people realize political conservatism has absolutely nothing to do with Christianity, the better.
*
*
*
The C ENIGMA by Spiros Gratsias
27th of October, 2014
A particular brand of evil has reared its ugly head at certain points throughout history, and humanity must fight to keep it in check. This balance is sometimes managed on the scale of world wars, but it can also come down to an individual's actions. The C ENIGMA explores the premise that one man's courage can influence the outcome of a war on evil as large and powerful as Hitler's Nazism.
Chance—or perhaps fate—leads Matthias Adkins up to his grandfather's attic, where he discovers a hidden picture of Admiral Wilhelm Canaris, the head of the German secret service during WWII. A few other items reveal that his grandfather has left him a set of riddles that will lead him through three time periods—1945, 1988, and 2008—on a hunt for his family's identity and his own destiny…which turns out to be a destiny beyond his wildest dreams.
*
*
*
The Manipulator: A Private Life in Public
Relations 

by 

Steve Lundin
24th of October, 2014

Powered by an authentic perspective, The Manipulator is a fast moving, snarky action packed story that will keep you turning pages. In this satirical techn-noir business thriller, the world of advertising and the machine that feeds it, media, will be exposed for all that it is in our media addicted culture. This darkly humorous and prophetic look at the greed that is rife within marketing and communications will detail the insidious plans that the master media manipulators have just a few years over the horizon. Their efforts to shape every aspect of our programmed and highly regulated world are imminent.

About the Author
Lundin writes the Marketing Nightmares column for Commpro, snarky marketing observations for MediaPost and has published the BIGfrontier Midnight Missive newsletter since 1999. His agency has won virtually every major industry award and he has spoken for many organizations including PRSA, AMA, AdFed and SXSW. Beyond all the traditional industry accolades, Lundin's most satisfying recognition occurred when his "making sauerkraut sexy campaign" was cited as a question on NPR's "Wait, wait don't tell me!"
*
*
*
**********
Alphabet City (Unexplored Territory Book 2)
by David Price, 22nd of October, 2014
*****5.0 out of 5 stars

 Exotic, gripping adventure*****
httpv://youtu.be/D9PU30FXyBA
*
*
*
About the Author
David Clive Price has had a passion for Asia's peoples and cultures ever since he went to Japan in the 1980s and wrote a book about his travels throughout the country. This passion developed further in Hong Kong, where he struggled to make ends meet as a writer in the 1990s, wrote economic reports about Asian countries, and travelled all over the region researching books and articles. Finding himself on his pin ends with his Chinese spouse in a walk-up one-room apartment above a nightclub in Hong Kong, he resolved to join the corporate world and became Executive Speechwriter for Asia for one of the world's leading banks. It was 1995. Hong Kong was preparing to return to China. David spent the next few years writing speeches to be given all over Asia and the world. He also began publishing a series of books on South Korea, Hong Kong, China, India, and Buddhism in the daily life of Asia.
Freeing himself from corporate life, he set up his own consultancy advising Asian multinationals and Western companies with Asian operations on their strategic and intercultural communications. This experience, and the challenges he faced launching his own business, form the basis of his new book The Master Key to Asia: A 6-Step Guide to Unlocking New Markets and his innovative Master Key Series on the business cultures, etiquettes and customs of Asia's high-growth markets. Check out his blog posts at www.davidcliveprice.com and his daily posts on Facebook, Twitter and LinkedIn.
Twitter: @DavidClivePrice
**********
Life Begins by Amanda Brookfield
16th of October, 2014
"Charlotte Turner is recently divorced, about to turn 40, and with a troubled 12 year old son to look after. She seeks stability and contentment but they continue to elude her. No longer able to blame everything on a floundering marriage, she is forced to open her eyes and embark on an emotional journey into her past.
Only when she has faced some challenging and revealing truths about her childhood can she finally shed the unhappy skin she's become so used to and open up her life – and her heart – to all the promise and possibility the future holds."
A Little Story About the Author
Life as an author is always surprising, and sometimes spooky. I wrote 'Life Begins' seven years ago, when I was contentedly married with two teenage sons. I had to think my way into how life would be for my character, Charlotte, managing on her own after so many years with her husband, even though many of those years had not been happy. Seven years on and I am recently divorced myself. All the things I imagined for Charlotte are true! It is so easy to blame a relationship for one's failings, when the real key to happiness lies within ourselves. – Author Amanda Brookfield
**********
The C ENIGMA by Spiros Gratsias
14th of October, 2014
BOOK DESCRIPTION
Based on actual heroes who gave their lives in order to fight the dark evil that Hitler's Nazism represented, The C ENIGMA explores the premise that each and every one of us has the personal responsibility to fight for freedom, justice, and the forces of good. An individual's actions can have a drastic impact on the outcome of any battle, war, or campaign.
But the story begins quietly, intimately, with a man's rifling through hidden treasures in his grandfather's attic. Anthropology professor Matthias Adkins discovers a picture of Nazi Germany's lead secret service agent, and along with it a series of riddles. Armed with these few clues, Matthias sets out on a hunt through time to find out who his family really is. And in the process, he may find it's also a journey of self-discovery that reveals a destiny previously beyond his comprehension.
This page-turner bridges decades and generations, and infiltrates secret organizations and evil cults, to weave a mysterious and compelling narrative that broadens one's perspective regarding history and personal duty.
About The Author
Spiros Gratsias is a native of Montreal, Canada, born to Greek immigrants. He moved back to Greece twenty years ago and has been living there ever since. Gratsias has a master's degree in manufacturing technology and thirty-five years' experience in the aerospace and consumer goods industries. An amateur painter and dedicated student of history, he devotes much of his time to reading and writing.
**********
Beyond the Eyes by Rebekkah Ford
11th of October, 2014
Book Description
Paige knows evil exists in this world, but she never imagined it would want something from her.
In the small town of Astoria, Oregon, surrounded by deep forest and endless mountains, another world thrives . . . a menacing one where dark spirits dwell in soulless humans. Seventeen-year-old Paige Reed lives in this lush, picturesque setting. She's not your average teen, though she appears to be. Not only is she heartsick, but she's been receiving cryptic premonitions from a ghostly voice since the age of four. After she hears a haunting message about herself, supernatural occurrences begin to confuse her.
Nathan Caswell seems to peer into Paige's soul, evoking a magnetic energy between them they cannot deny. They're connected. But he's no ordinary guy. He tracks dark spirits and becomes alarmed when they set their sights on Paige.
When two power-hungry malevolent beings make demands on her, she realizes then the fate of mankind rest in her hands. Her world quickly turns inside out where the impossible becomes possible, and in the end she's faced with a life changing decision that will not only alter her existence but the world as she knows it.
Can a deeply troubled teen overcome her own demons in order to fight those lurking about? With the past and present colliding, Paige must make the ultimate mortal choice. Will it be the right one?
Do you believe in soulmates?
In Beyond the Eyes, Carrie mentions to Paige that Nathan might be hers. Paige scoffs at the idea at first, but then she starts to wonder if what Carrie said is true. There's a connection between Paige and Nathan, they can't deny.
What does this have to do with me, the author of this trilogy?
I'll tell ya. Before I met my husband Kevin, I had a dream about him. In my dream I saw his face. Three months later, we met. Imagine my surprise when I first laid my eyes on him. The dream! He was the dude in the dream I had. Like Paige and Nathan, there was a connection between Kevin and I. We dated, but shortly after, he broke up with me. I was crushed, because I knew we belonged together. During the three months we weren't together, I still harbored the belief he was the one. Then, he came back into my life. A year and a half later, we got married. We've been married for nineteen years, and we're still deeply in love.
Does this mean soulmates are true?
I don't know. All I know is Kevin my best friend. I love sharing my life with him, and we never take each other for granted. So if there is such a thing as a soulmate, he's mine. 🙂

Rebekkah Ford grew up in a family that dealt with the paranormal. Her parents' Charles and Geri Wilhelm were the directors of the UFO Investigator's League in Fairfield, Ohio, back in the 1970s. They also investigated ghost hauntings and Bigfoot sightings in addition to UFO's. Growing up in this type of environment and having the passion for writing is what drove Rebekkah at an early age to write stories dealing with the paranormal. Her fascination with the unknown is what led her to write the Beyond the Eyes trilogy and the soon to be released new adult urban fantasy, Tangled Roots. Visit her online and read her blog at
http://themusingwriter.blogspot.com
http://www.Facebook.com/RebekkahFord2012
**********
Inspiring Quotes by Hank Seitz
5th of October, 2014
Inspiring Quotes:  These Inspired Quotes will lift you up when you are feeling bad, or make you feel even better when you are feeling good!  Each quote comes from inspired thoughts from the Universe and will make you feel good, causing you to raise your point of attraction to more of the things that you desire.  Within a few quotes you will feel the power of these words and you will become more empowered, have more clarity and find your Life becoming better and better!
**********
More About Dr. Hank

I write in the most unusual way for you could say I don't write at all!  Rather, Infinite Intelligence writes my books for Me 🙂   I have an unique ability to tap into "All That Is", Source Energy, and the words then flow out of my pen!
 The Inspiring Quotes have come to me at all times of the day and night.  And when they come I start writing!  The words have an uncanny ability to seep into one's mind, heart and soul and raise their vibration and increase the amount of allowing in their Life.
 

For example, a reader of Inspiring Quotes wrote to me and shared his experience with this book "Dr. Hank's Inspiring Quotes book is simply amazing!  Whenever I feel a little down, or even a lot down, I pick up his book and randomly open it.  There are always the perfect quotes to uplift me and get me past my bad mood.  It is as though God is talking to me!"
Dr. Hank 5 Steps
**********
From Timna to Mars:
Searching For Rare Earth Metals
By Avraham Anouchi
30th of September, 2014
The free world industrial revolution is endangered by the earth's fast consumption of rare earth elements. Professor Avner Amram's scientists develop a sophisticated spectroscopic instrument that can detect the presence of critical rare earth elements in asteroids. CIA, KGB and Mossad agents are entangled in spying and counter intelligence while searching for stolen plans and technology secrets related to space missions. Avner and his associates are drawn into the mayhem encountering espionage, intrigues, and murders as they prepare for unmanned space probes in a search for rare earth metals. Secrets leaked to Russia result in a race of unmanned probes to Mars and asteroids. Avner's team reaches a resolution with unexpected conclusions. 
httpv://youtu.be/h54zJrnWJCA
Getting to Know Author Avraham Anouchi

Avraham Anouchi, a researcher at heart, comes from a background as a professional electronics engineer, an inventor and a historical buff. He is especially interested in archaeology, which seems to be, as he states, the only way to learn about ancient history. In his last book – "The Hidden Scroll" – he wrote about a search of parchments written in ancient Judea. It was also a fiction, but it required a lot of research. 
*****
Although my book From Timna to Mars is a fictional work of my imagination, it is based on a real potential crisis for all humans on Earth. There has been a lot of publicity on the subject. 
In 2011, the Pentagon issued an alarming report spotlighting the military dependence on rare-earth metals. It included a section on a potential Achilles's heel for the US military's reliance on rare earths used in manufacturing weapons. It highlighted high-end weapons, such as precision-guided bombs, advanced fighter aircraft, night-vision goggles, and targeting lasers, which depend on components built with rhenium, neodymium, europium, ruthenium, and other rare-earth metals. It even addressed nonmilitary threats to oil refineries and consumer technologies  found in everything from smartphones to hybrid-car batteries. 
The report stated that China has achieved an almost-complete monopoly on processing rare-earth oxides by producing more than 80 percent of the world's needs. When the Chinese placed export quotas on rare-earth metals and oxides, the Pentagon expressed its concern about the potential supply interruptions. It urged the president and the Congress to allocate the funding to encourage United States–based companies to construct facilities for processing rare-earth oxides in the United States.
In my book, I highlighted only three elements that are crucial.   
Rhenium is used in small rocket thrusters for positioning satellites, drugs for treating liver cancer cells, and wires in photoflashes. With a melting point of 3,180 degrees Celsius, it enables the manufacturing of super alloys to operate at high temperatures in aircraft turbine blades and gas turbine engines.
Ruthenium is used to enhance the strength of jet engine blades.
Neodymium has high magnetic strength, which is critical in manufacturing small and efficient magnets used in many applications from large electric turbines, motors, generators, and windmills to miniature transformers in smartphones.
The  idea of writing a novel on rare-earth metals was an unexpected one. After the publication of The Hidden Scroll,  I was writing another historical novel on Queen Shlom-Zion when two articles attracted my attention. One was on the forecasted depletion of special metals designated as rare-earth elements. The other was on the potential of space mining. I placed the first ten chapters of my yet-to-be-written historical creation in a bottom drawer of my desk and started to gather material on rare elements, asteroids or planets. Last month, I retrieved the ten chapters and I am working on the Queen's story, especially as it was observed by her brother Shimon Ben Shetach. This project will require very extensive research.   
The Road to SupremacySi
**********
King Cave by Scarlett Dawn
25th of September, 2014
The long-awaited sequel to the bestselling, award-winning King Hall: the revolution is here, but the most dangerous attack may come from within…

The safe, comfortable world of Lily Ruckler and her fellow Mystical Kings and Queens is rocked to the core by the attacks at King Hall. Not only does Lily have to kill the Commoners attacking her people, she also has to assume the mantle of leadership, and bring the surviving Mysticals to King Cave.
It should have been too much, but she is not alone. Ezra becomes her rock, her best friend, the one person who understands. As Pearl and Jack struggle with inconsolable loss, Ezra and Lily work to keep the Mys community safe in their new home, and plan a deadly retaliation.
Their friendship saves them both…but it also draws attention. Whispers. Judgment. It's not normal for Shifters and Vampires to be friends, and when a horrifying truth is revealed, their relationship morphs from unusual to unspeakable. Lily is good at keeping secrets that could get her killed. Is she willing to risk Ezra's life as well?
More About Author Scarlett Dawn
1. What is your most embarrassing moment in life so far? How did you handle it?
I've had many embarrassing moments in my life. LOL I'm not sure if one exceeds another, because at the time, each one is horribly humiliating. I'm an introvert, so being the focus of attention out in public,  is unnerving for me. I would have to say I try to keep my head up, and go with the flow. If you make a big deal out of it, then it may haunt you for a while.
2. If you had to live a day of your life as one of the living or dead
personality, who would it be and why?
Oh, boy. That's a good one. I would say my deceased great-grandmother Gran. That way I could see everyone she watches down upon from her perch in Heaven.

3. When did you start writing? What is the purpose of your writing?
I started to really write a few years ago. I wrote as an adolescent, but it was nothing serious – simple beginnings that never had an end. When I became older, had more life experiences under my aging belt, I knew how I wanted a story to end. It has been an easy process for me sense. One that I enjoy immensely.
I write stories that I love hard. Ones that don't just have one meaning, or even two. They are stories that if you peel back the layers, it involves many aspects. Love. Prejudice. Hate. Peace. All of those – and more – wrapped into one fleshed out story.
4. Which of your work has been published so far? 
My current published works are: King Hall, King Cave, Fall, and Obsidian Liquor. There are lots more on the way though! King Tomb will be out in October, and Sink will be out in November. The year 2015 will also bring loads more to the e-retailers!
5. How much real life goes into a fiction writing?
This is another great question! I think for even fantasy, paranormal, or scifi, you do need to bring reality to the mix – in emotions. If not, then the reader won't be able to connect. It all boils down to: No matter where a person is in their life, they are still a person, with real everyday emotions that readers want to feel.
**********
Healer (The Healer Series Book 1)
by BN Toler
24th of September, 2014
Book Description
There is a balance in life most know nothing about. Some are put here to simply exist, while others have been placed here to ensure life. Healers, such as Aldo Lawson understand the power of their gift, although at times, it seems more a curse. Upon meeting a handsome young healer named Thomas, Aldo's life heads into a tailspin. With his arrival, Aldo's aunt, the woman who raised her, is forced to share a hard and scary truth–vampires exist. And not only do they exist, but they thirst for healer blood.

Despite this new and frightening information, Aldo longs for a normal senior year, and she's determined to have it. So close to achieving her goal, her world is turned upside down when her aunt is murdered and Thomas disappears. Riddled with questions, she sets out to find him.

Submerged in a world filled with sex and danger, Aldo hopes to find the vampires that will lead her to Thomas. When they find her first, she is forced to piece together truths, deal with her pain, and finds that not everything is what it seems.
About the Author
B N Toler lives in Virginia with her epic husband, Toler, and her three rowdy children. When she's not reading and writing, she's thinking about reading and writing. Before she became a self-proclaimed writer, she worked as a real estate agent and as an orthodontic technician. **She will notice your teeth before your eyes or hair or anything.**
She enjoys shopping (way too much) and is on a first name basis with several employees at the local Target in her town.
She loves music,(bluegrass, country, 80's, actually she loves most music ~her favorite song is American Pie by Don McLean and she worships anything that is Elvis and Johnny Cash and Eric Church) dancing, (even though she sucks at it)reading, writing, eating (too much) sleeping late, (which she rarely gets to do) and laughing. If you can make her laugh, she will love you forever.
Random and insignificant facts:
She is addicted to Coca Cola
She hates onions
She loves thunderstorms
She wants to have Karen Marie Moning's babies
She curses….a lot…like way too much
She's immensely afraid of snakes
She fangirls over M.Pierce
She HATES reality television
She could eat her weight in Snickers candy bars
She loves books and movies that make her cry
She cries over anything remotely sad
She loves the Lord
She LOVES Jack Daniels and Ginger Ale. (too much)
She hopes she hasn't bored you to death.
CONNECT ONLINE
**********
Hello Love by Karen McQuestion
22nd of September, 2014

From the bestselling author of The Long Way Home comes a charming novel about two strangers who find a second chance at happiness when they're brought together by one extraordinary dog.
A year after the death of his wife, Christine, Dan is barely holding on. But one thing gets him through the long, lonely nights and that is his cherished dog, Anni. When she is stolen from his front yard, Dan and his daughter, Lindsay, are devastated. Meanwhile in another part of town, Andrea Keller is recovering from the heartbreak of a messy divorce. After she rescues a defenseless dog from an abusive tenant, her life changes in ways she never could have anticipated.
Dan and Andrea cross paths again and again, only to keep missing each other and the opportunity of a lifetime. As Anni works to find her way home, can she bring together these two lost souls desperately in need of a second chance at happiness?
**********

About the Author

National best-selling author Karen McQuestion writes books for adults as well as for kids and teens. Her novels regularly place in the top 100 Kindle books, and each successive novel has added to her ever growing fan base, making her one of the preeminent Amazon Publishing authors. McQuestion lives in Wisconsin with her family and is always working on her next novel.
Her website:www.karenmcquestion.com\ Her blog: www.mcquestionablemusings.blogspot.com
Facebook! http://www.facebook.com/pages/Karen-M…
Chinese Walls
(Leading You Into Unexplored Territory Book 1)
By David Price
18th of September, 2014
Combining an exciting whodonit and a secret love story, this novel follows the  rise and fall of Nicholas Powell, an ambitious and successful PR strategist, as he uses Hong Kong's return to China as a platform to further his career. Nicholas finds himself working at a high level for United International, a famous multinational bank headquartered in Hong Kong and London. He also finds himself falling in love with Daniel, a junior Chinese manager at the Bank. This 'mid-life' flowering of his sexuality causes all kinds of problems both within his family and within the bank, which he tries to solve by hiding his private life.
httpv://youtu.be/5s48OAngs8Q
**********
About The Author
David Clive Price has had a passion for Asia's peoples and cultures ever since he went to Japan in the 1980s and wrote a book about his travels throughout the country. This passion developed further in Hong Kong, where he struggled to make ends meet as a writer in the 1990s, wrote economic reports about Asian countries, and travelled all over the region researching features for international magazines. Finding himself on his pin ends with his Chinese spouse in a walk-up one-room apartment above a nightclub in Hong Kong, he resolved to join the corporate world and became Chief Speechwriter for Asia for one of the world's leading banks. It was 1995. Hong Kong was preparing to return to China. David spent the next few years writing speeches to be given all over Asia and the world. He also began publishing a series of books on South Korea, Hong Kong, China, India, and Buddhism in the daily life of Asia. 
Freeing himself from corporate life, he set up his own consultancy advising Asian multinationals and Western companies with Asian operations on their strategic and intercultural communications. This experience, and the challenges he faced launching his own business, form the basis of his new book The Master Key to Asia: A 6-Step Guide to Unlocking New Markets and his innovative Master Key Series on the business cultures, etiquettes and customs of Asia's high-growth markets. Check out his blog posts at 
www.davidcliveprice.com
 and his daily posts on Facebook, Twitter and LinkedIn
**********
Paw Prints in Oman: Dogs, Mogs and Me
by Charlotte 

Smith
15th of September, 2014
An Author on a Mission
I worked at the clinic for the last four years of my time in Oman and helped find homes for hundreds of stray cats and dogs, kittens and puppies. I adopted three cats and a dog while living there, and of course took them with me when I left.
Bill and Ben were abandoned at the clinic about a year ago and have been waiting all this time for a home. That's a long time to be stuck in a cage! My daughter and her boyfriend would like to take them but the enormous cost of shipping them to the UK (about $3,500) is way more than they can afford. I always try and support the clinic and have pledged to donate all my royalties for August and September to the Bill and Ben escape fund. Hopefully they will travel to the UK during the first week of October and have the happy lives that they deserve. 🙂
Book Description
When Charlotte's husband is offered a job in Oman, he persuades her to leave comfortable, rural England and join him. But playing tennis, avoiding coffee mornings and being a perfect wife and mother in the Middle East is not enough. 
Charlotte convinces a local veterinary clinic to employ her and throws herself into assisting the vets, overcoming her fear of birds and rehoming hundreds of stray cats and dogs. Cyclones, earthquakes, transvestites, unwanted paramours, cultural differences, tears and laughter follow as seven years flash by. 
Will Charlotte stay, or gather up the motley crew of pets she has collected and head for home?
**********
WhipEye by Geoffrey Saign
12th of September, 2014
Samantha and her neighbor, Jake, learn that Samantha's best friend, a parrot named Charlie, is a thousand years old. Charlie is also at the center of a secret battle between magical creatures and an ancient, evil man. When Charlie asks Samantha and Jake to protect him, they are chased by monsters from both sides. To save Charlie, and two worlds, Samantha and Jake have twenty-four hours to figure out how to use the supernatural staff, WhipEye, and find the courage to confront what they fear most…
Author Geoffrey Saign
WhipEye was completed over a 5 year period. I'm proud that it has elements important to young readers living a healthy life.
I came up with the title of WhipEye by using pure intuition! My sister mentioned that it's good to have a single punchy word for a title, and I spent weeks thinking on this. One evening, while watching a movie, the word WhipEye came to me. It had nothing to do with the story, and I had never heard the word before. I loved it, and then developed a story around it that not only fit the book, but helped strengthen it. The original  working titles were: The Methuselah Parrot, and Saving Charlie—so glad I dumped those!
To begin, I imagined a boy walking into a pet store to talk to a parrot. The boy later became a girl character, and the conversation became a book. Parrots are smart and live a long time, so it seemed natural to have a wise, and wise-cracking, parrot as Samantha's mentor, so to speak. Also, humor is great in any story, and Charlie the parrot has some great one-liners.
I was originally inspired to write by my high school creative writing teacher, Mrs. Stifter, said in one of our classes, "I'm going to read a piece of writing. A writer like this comes around once in 17 years." Then she read my story. I was shocked, and it always stuck with me. A few sentences told me something I hadn't thought seriously about until then, and changed how I looked at myself.
Intuition plays a role in the story because I believe children need to understand that confusion, difficult decision making, and stress are often reduced considerably if they can access their own gut sense of things, and their own intuition, their own connection to the universe, so to speak. If they learn to trust intuition, they will know what to do or what not to do in all situations, and life becomes more of a joy of following your own path instead of what other people or society say you should do.
Most of all, I wanted to create a fun fantasy adventure-thriller story for kids, and I wanted to create a young character who loves wildlife. Even more, she's an expert on animals and loves nature. There's over 100 wildlife species mentioned in WhipEye.
I also wanted to have a character that learns to trust herself, and her intuition, and show kids they have the ability to change who they are, their relationships, and gain courage from that.
httpv://www.youtube.com/watch?v=MQQt4_0PIO0
Encouragement by Dr. Hank Seitz
10th of September, 2014
Encouragement From Dr. Hank:  These God inspired "Encouragements" are intended to be read each day in the morning as they will uplift you and take you to a better day!  As you feel good, you are in a state of allowing and this will bring you more of what you want 🙂  Each Encouragement will help you to feel good and start becoming more, having more and doing more of what you want.  The "Encouragements" were written during a span of 3 years and only at times of inspired thought from the Infinite Intelligence
More About the Author
I write in the most unusual way for you could say I don't write at all!  Rather, Infinite Intelligence writes my books for Me 🙂   I have an unique ability to tap into "All That Is", Source Energy, and the words then flow out of my pen!
The Encouragements have come to me at all times of the day and night.  And when they come I start writing!  The words have an uncanny ability to seep into one's mind, heart and soul and your their vibration and increase the amount of allowing in your Life.
For example, the first Encouragement is about money.  I have a lady entrepreneur who read this particular Money Encouragement for 10 days and started receiving business  "Out of the Blue", including attracting a top radio show where she attracted more business than she ever had!  These Encouragements can create magic in your Life too!
The 5 Steps to Create What You Desire
httpv://www.youtube.com/watch?v=wy7cDW4RQCg
**********
Wounded by Ben Burgess Jr.
8th of September, 2014

Today we are getting to know award winning Author Ben Burgess. He has received multiple awards; the 2013 Readers Favorite Book Award for Urban Fiction, the 2014 Beverly Hills Book Award for African American Fiction, and a finalist for both the 2014 International Book Awards, and the 2014 National Indie Excellence Awards. The most recent being, the 2014 Readers Favorite Book Award for his latest novel "Wounded."


No one knows this about me but…
I have friends over at my house. My friends are laughing, and playing video games (Yes, I still play video games. Don't judge me, it's one of my stress relievers. LOL). I'm sitting at my desk, half listening, and half writing. I'm working on my latest novel.
"Ben, how can you even concentrate on writing with all this noise?" My friend Alvin asks.
"I want this book out by a certain date, so I have to use every free minute I have and multitask to get it done."
"You're book will do great, man. Stop worrying. You know you got this." My friend Terry assures me.
While I appreciate their confidence and encouragement, no one knows this about me, but I'm scared shitless. The truth is, I don't want to fail. A question you might ask is what is failure to me?
I worked hard with my novels "Monster" and "Wounded." They were received well and I was blessed to win awards for both books. While I'm happy about those things, I can't get too comfortable. I'm scared that I'll be a one hit wonder or in this case, a two hit wonder. I never want to lose my hunger to produce great books or to put out a book that people can't relate to and hate. No one knows this about me, but I beat myself up, editing and second guessing myself every day. I have a good "poker face". I do well at acting like I'm confident and calm, but in reality I worry that readers will not understand the messages I'm trying to relay or they just won't care about my books altogether.
I promote my work a lot because I'm not a well-known author yet. I try my hardest to promote aggressively without coming across as overbearing and annoying. Between working as a Detective for NYPD, trying to balance being a father, husband, friend and author, it's very difficult to make time for everything, hence why I multitask often.
No one knows this about me, but sometimes as a way to balance writing and playing with my daughter, I have her practice writing her letters next to me. Last Christmas, my daughter's wish list was pretty small. All she wanted was a new bed, a few toys, and a desk. The last request caught me off guard. I wondered, what four year old wants a desk? Christmas came, and my wife and I bought her what she asked for. I didn't understand why my daughter was so eager for me to put her desk together, but I quickly assembled it to stop her from whining. (When your daughter says put together her desk, you put together her damn desk! I know, I'm a punk when it comes to her. LOL) I watched her push her desk next to mine and her words made that day one of the proudest moments for me.
"See Daddy, now I have a desk and I can write just like you!"
I was happy that I had such an impression on her, but I also realized I needed to include her in my activities. Whenever I'm working on a book at home, I ask her if she wants to "work" too. She sits next to me and practices her numbers and letters. I spell out different words for her to practice and those are the little assignments I give her to increase our bond and include her in my activities.
In conclusion, I hope this essay helps you to get a glimpse into my personal feelings and philosophies. I hope this helped you to know a little more about me.
Other Books by Author Ben Burgess Jr.
Son of No One by Sherrilyn Kenyon
6th of September, 2014

It's not easy being life's own personal joke, but Josette Landry has made an unstable peace with the beast. Life will continue to throw every bad thing it has at her, and she will continue to not put her head in an oven. But that's okay. That which doesn't kill her will just require a few hours of mental insanity. Completely down on her luck, Josette takes a job with a local paranormal group trying to get their own cable show as a photographer and camerawoman. Yeah, they're even crazier than she is. The only paranormal thing she believes in is the miracle that keeps her rusted out hoopty running. But when her group accidentally releases something truly evil into the world, they are forced to call in reinforcement.

From the moment Josette meets Cadegan, she knows something about him isn't quite right. And it's not just because she can't even begin to pronounce his last name: Maboddimun. Mysterious and armed with lethal sarcasm, he seems a lot older than his apparent age…

Centuries ago, Cadegan sold his soul for vengeance against the betrayer who cursed him. Forced against his will to do good, he hates everything in life. All he wants is a way out. But for the damned there is only eternal suffering. And yet there is something about Josette that intrigues him as much as it irritates and frustrates him. Something he can't seem to fight, and the last time he felt this way about a woman, it cost him his soul.

He knows he has to stay away from her, but the evil her friends unleashed is hellbent on consuming her soul. Something he cannot allow. If one more innocent is taken, he will be sent back to an unimaginable prison that makes his current hell look like paradise. But how can he keep her safe when his being with her is the greatest threat of all?
About The Author
New York Times and international bestselling author Sherrilyn Kenyon is a regular at the #1 spot. With legions of fans known as Menyons (thousands of whom proudly sport tattoos from her series and who travel from all over the world to attend her appearances), her books are always snatched up as soon as they appear on store shelves. Since 2004, she had placed more than 65 novels on the New York Times list in all formats including manga and graphic novels. Her current series are: Dark-Hunter, Chronicles of Nick and The League, and her books are available in over 100 countries where eager fans impatiently wait for the next release. Her Chronicles of Nick and Dark-Hunter series are soon to be major motion pictures while Dark-Hunter is also being developed as a television series. Join her and her Menyons online at SherrilynKenyon.com andwww.facebook.com/AuthorSherrilynKenyon
Sonata for a Scoundrel by Anthea Lawson
3rd of September, 2014
The Muse…
Clara Becker is a supremely gifted composer–a talent of little to use to a woman in 1830s Europe. Her compositions only have worth when they are published under her brother's name, yet this deception barely enables them to scrape out a living in the poorest quarter of London.
Meets the Master…
Darien Reynard, the most celebrated musician in Europe, pursues success with a single-minded intensity. When he comes across Becker's compositions, he knows that this music will secure his place in history. Darien tracks the composer down and, with some difficulty, convinces the man to tour with him. Mr. Becker agrees, but with the most unusual condition that he bring along his sister…
Set against the glittering backdrop of 19th century celebrity, Sonata for a Scoundrel is the newest full-length historical romance novel from award-winning author Anthea Lawson.
**********
About this author
Anthea Lawson, called "a new star of Historical Romance" by Booklist, has won readers with her combination of spicy love scenes and elegant prose. Her first novel, PASSIONATE, was a Best First Book finalist in the prestigious Romance Writers of America RITA awards.
Anthea also writes award-winning YA Urban Fantasy under the pen name Anthea Sharp.